Atlanta Steeplechase to benefit Georgia's College of Veterinary Medicine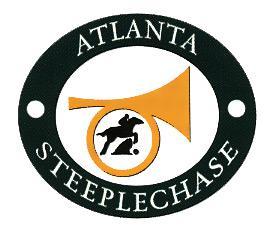 Coming up on its 49th year, the Atlanta Steeplechase continues to be one of the great Southern traditions on Georgia's calendar of spring events. This year's day-at-the-races, scheduled for Saturday April 19, will be the premiere sporting event of the metro Atlanta area.
While the Steeplechase has always made for a day of exciting events, socializing and networking, it's important to note that all of the day's profits benefit the University of Georgia's College of Veterinary Medicine. To further advance this year's fundraising efforts and in the spirit of building enthusiasm for this year's big day, the Atlanta Steeplechase has lined up a schedule of events prior to the race. Pre-race events include:
March 19 -  Atlanta Steeplechase display at Phipps Plaza 3500 Peachtree Rd NE, Atlanta      
March 23   Vineyard Vines in-store event
Lenox Mall 3393 Peachtree Rd NE, Atlanta, GA 30326
10% discount and 10% of sales will be donated to the Atlanta Steeplechase
April 3        Woo Skincare Atlanta Steeplechase Day
Peachtree Battle Shopping Center
2339 Peachtree Rd NE Atlanta, GA 30305
10% of sales will be donated to the Atlanta Steeplechase charities
April 5        Phipps Plaza Atlanta Steeplechase Day
10:00am - 4:00pm - picnic box raffle drawing at 4:00pm
Shop at specific stores to support the Atlanta Steeplechase
Leslie Bland, director of marketing and business development for Phipps Plaza, this year's title sponsor said, "We are thrilled to partner with the Atlanta Steeplechase for the 2014 race. Phipps Plaza shoppers will have the opportunity to enter to win a picnic box ticket package by visiting Phipps Plaza between March 19 and April 5 and filling out an entry form located at the Atlanta Steeplechase display inside the mall. Phipps Plaza will have retail shops on the Tally Ho Patio and many of our retailers will enjoy the races from the picnic boxes. We'd love for Steeplechase fans to come by and see us and enjoy the Phipps Plaza experience!"
Held on 400 acres of picturesque countryside, the Atlanta Steeplechase draws more than 25,000 attendees each year. Events at this year's day-at-the-races include five thrilling horse races, dog races, a hat parade and contest, an Easter egg hunt, raffles, a souvenir tent, and more. There will be plenty of food offerings including many of the Atlanta area's best food trucks.
"This year's race marks several important milestones," said Chairman George Chase. "I am honored to announce that the race will be run in my father George E. Chase Sr.'s memory. We would also like to recognize Executive Director Jean Bird for her dedication to the event as the 2014 race marks her 15th year with the organization. Jean's hard work and commitment to the non-profit is obvious from the growth of the race over the past 15 years. Jean is an asset to the Atlanta community; her tireless effort in improving the race from every aspect is appreciated by the board of stewards, our sponsors, our vendors and our race fans."