Abernathy 60th Anniversary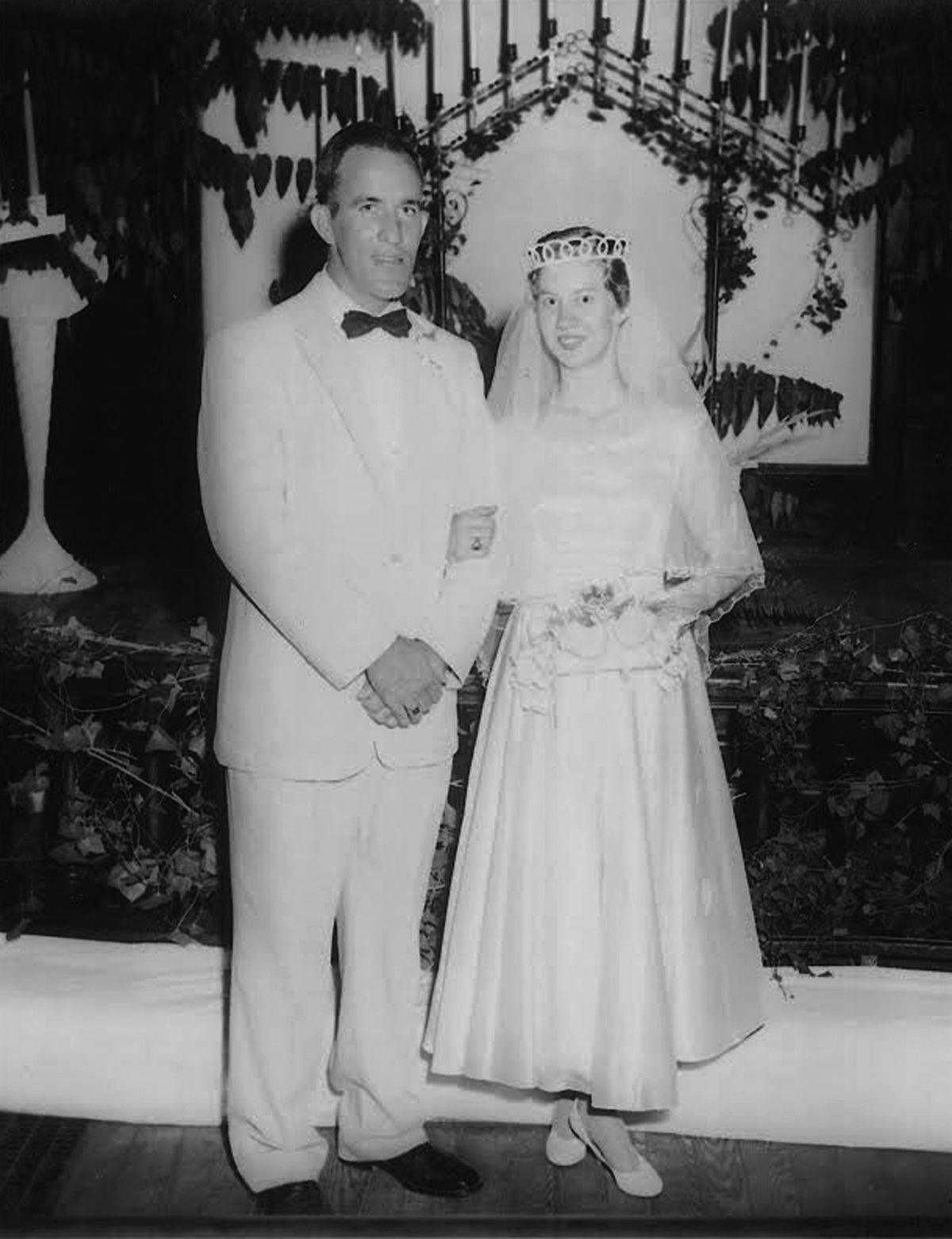 Rex L. and Jo Ann Lewis Abernathy of Rome recently celebrated their 60th anniversary.
Rex and Jo Ann were married on June 17, 1955 at Gaylesville Methodist Church in Gaylesville, Alabama by Rev. G. Wilson Elliott. Both are natives of Cherokee County, Alabama. They met at Gaylesville High School and had their first date in 1950. They moved to Rome in 1955.
Rex served in the U.S. Army from 1951 to 1953 and fought in the Korean War. He retired from General Electric Medium Transformer Company in 1991 after 36 years of service.  Jo Ann worked as the Floyd County Home Demonstration Agent for the University of Georgia Cooperative Extension Service and was the Assistant Director of the Tallatoona Community Action Authority, a pilot program for senior citizens.  Jo Ann retired from the Floyd County School System in 1994 after teaching for 33 years at Model High School, Pepperell High School, McHenry Elementary School and Alto Park Elementary School.
Rex and Jo Ann are members of Beech Creek United Methodist Church. Rex is a Mason and received the 50 Year Mason Award from the Cherokee Lodge #66 in 2002.  He is a member of  the Yaarab Temple and the Rome Shrine Club.  Rex participates in the Korean War Veteran's Association.  He is, also, a member of the Rome Chapter, National Society Sons of the American Revolution and the Georgia Branch, National Society Sons and Daughters of Pilgrims. He played football at Ft. Benning prior to being deployed to Korea in 1952.
Jo Ann has been a member of the Retired Teacher's Association and is a lifetime member of the Jacksonville State University Alumni Association. She is a member of the George Walton Chapter, National Society Daughters of the American Revolution and the Benjamin Hardin Chapter 366, United States Daughters of 1812. They both have enjoyed participating in their children's and grandchildren's activities.
The Lewises have two children: Regina Maria Abernathy Ragan of Columbus and Cary Alan "Al" Abernathy of Rome. They have two grandchildren.
Rex and Jo Ann have had many happy times in their marriage. The most special times have been the births of their children and grandchildren, family gatherings, and 60 years together.