'To eat' is not the question – but where: Progressive dinner for Shakespeare Festival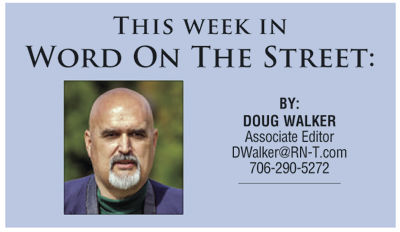 Organizers of the Rome Shakespeare Festival First are holding a progressive dinner Friday, Feb. 10, to raise funds for this summer's presentations of "Romeo and Juliet" and "Twelfth Night."
Tickets for the event are $140 for an individual and $275 for a couple.  The Rome trolley will pick up guests from the lot at the Hawthorn Suites hotel beginning at 6 p.m. and take them for cocktails and hors d'oevres at the homes of Hal and Mimi Richards or Beck and Peter Spirer.
From there, guests will be taken by trolley to the surprise dinner location, then back to the Hawthorn for desserts and cocktails.
 The festival's main shows, May 30-June 4,  will be presented on alternate nights on the Town Green. A special presentation of "Mystery on the Town Green" will also be featured this year.
The 2017 Shakespeare Festival will also feature partnership with the Rome Symphony Orchestra with music from Broadway musicals that were based on Shakespeare plays, such as "Kiss Me Kate" and "West Side Story."
The visual arts will also be featured this summer with a variety of art exhibits at downtown businesses, hotels and restaurants throughout the run up to the plays.
Additional details on GDOT headquarters move
Georgia Department of Transportation District Six Engineer DeWayne Comer has confirmed that he hopes to break ground on a new District Six headquarters building in Bartow County this summer.
"I'm still working with the architects and engineers," Comer said. The current headquarters off U.S. 41 south in Cartersville was constructed some 60 years ago. "The basement was originally built for storage, but I've got a number of people working down there," Comer said. 
Comer said if he is able to break ground this summer he should be in the new office by the summer of 2018. "We're really excited about it," Comer said.
The new facility will be constructed on a five-acre tract near the intersection of Cass-White Road and Great Valley Parkway, near the entrance to the Highland 75 Industrial Park.
Comer said he has a copy of plans for a new district headquarters already under construction in Jesup and is working to modify those plans to meet the needs of his office.
Comer said the new building would be a one-story building and would also accommodate the area office in Bartow County, which is currently located 874 Peeples Valley Road. The area office in Cartersville covers Bartow, Gordon, Cherokee and Pickens counties.
It's national frozen yogurt day
Seems like there's a day for everything and today (Feb. 6) is National Frozen Yogurt Day.
The sweetFrog Premium Frozen Yogurt shop in Charles Hight Square shopping center, 477 Turner McCall Blvd. will be offering a buy one- get one free promotion all day today.