This week in Word on the Street: Troy's saying "no" to beer license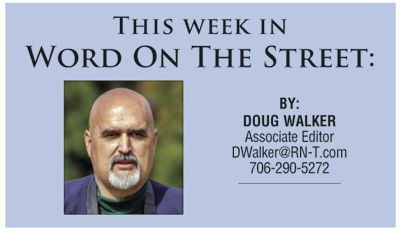 Troy's Bar-B-Que, 1024 N. Broad St., a fixture in North Rome for decades, is not renewing its beer license for 2017. Owner Sondra Wendt said that the amount of beer the restaurant sells is just not worth the cost of the license. 
Wendt also said the number of new customers the restaurant picked up by offering beer wasn't anywhere close to the number of longtime regular customers who had expressed some disappointment with the decision to offer beer.
"I think Troy's is more of a family restaurant," Wendt said. "A lot of the regulars did not really approve of the beer. We want to be respectful of other people's choice not to drink beer."
Wendt said something else that will be different in the New Year is that Troy's will be offering it's breakfast bar Thursday through Saturday mornings. Previously, the breakfast bar was only available on Saturdays. "That starts at 7 a.m. It's been a big hit with our customers," Wendt said.
Troy's is open from 7 a.m. to 7 p.m. Monday and Tuesday, and 7 a.m. to 3 p.m. on Wednesday, because, according to Wendt, a lot of customers regularly attend Wednesday night church services. Troy's will be open from 7 a.m. to 8 p.m. on Thursdays and 6 a.m. to 8 p.m. Friday and Saturday.
 Levy to begin work on Third and Broad property this March
Ann Arnold, who retired last week as director of the Rome Downtown Development Authority, confirmed that Rome businessman Ira Levy has given the DDA notice that he plans to take possession of the lot at Third Avenue and Broad Street on March 1.
Levy announced prior to Christmas that he planned to start construction on his Lofts at Third and Broad early in 2017.
The site was home to Top Hat Formal Wear for many years; however, Levy acquired the property and announced plans for a mixed-used retail/residential development on the site way back in 2007.
The project has evolved over the course of the last decade.  Levy decided to allow the DDA to use the downtown parking until he was ready to move forward and has finally reached that point.
The project will include 26 condominiums on the third and fourth floors of the building.  Six retail spaces will be on the ground floor and dedicated, secure parking for both the retailers and residential tenants will be located on the second floor.
Berry's beauty lands spot on Georgia Film Trail
Representatives from the Georgia Department of Economic Development office will come to Rome on Groundhog Day to tour Berry College and see what else Rome has for feature film and video producers.
"They are creating a film trail," said Lisa Smith, director of the Greater Rome Convention and Visitors Bureau.  "This year was the Year of Music in Georgia, and 2017 will be the Year of Film. We were one of the first Camera Ready offices in the state."
Smith said Rome and Berry College in particular were chosen for inclusion on the trail because of the willingness and cooperation the community and college have shown to previous projects from Sweet Home Alabama to Remember the Titans and Dead Poets Society and Mosquito Coast.