Table Manors coming to Yellow Door building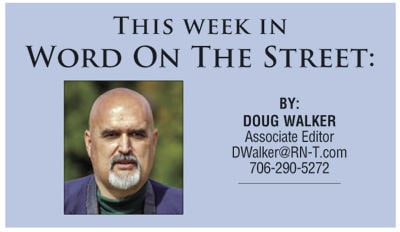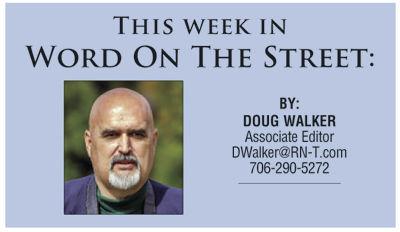 Interior design specialist Jonathan Gilreath-Harvey is bringing his Table Manors shop to the Yellow Door Antiques and Art building, 219 North Fifth Avenue.
Gilreath-Harvey offers a complete range of both residential and commercial interior design services. He is able to assist customers with product specifications for cabinetry, window and door trim, counter tops as well as tile or other hard surface selections.
Table Manors also provides custom furniture and upholstery work, a selections of both new and antique rugs, custom accent pillows, made to order linens, fine art and prints, special order china, stoneware and glassware,
Gilreath-Harvey also assists with custom window treatment, blinds, shades and plantation shutters.
"We are really excited to have him join us," said Nedra Manners, co-owner of Yellow Door Antiques and Art. Manner said Gilreath-Harvey will have his operation set up before the end of the month when Yellow Door hosts the monthly Downtown Coffee break October 27.
Ga. Highlands hosts China conference
Georgia Highlands College will continue a focus on China with a conference Friday October 27, jointly sponsored with Columbia University Weatherhead East Asian Institute, Ohio State University East Asia Studies Center, Middle Georgia State University and The Nine University and College International Studies Consortium of Georgia.
The day-long conference will take place on the Floyd campus in the Student Center from 8 a.m. to 4 p.m. It will cover a variety of topics from the history and politics, to cultural aspects of doing business in China.
"This conference will feature guests and attendees from across the University System of Georgia and the Northwest Georgia business community, as well as speakers on China from several prestigious institutions," said Associate Professor of History Bronson Long in a press release from the college.
Sessions will include "Contemporary Chinese Society" presented by Bin Xu, assistant professor of sociology at Emory University; a lunch session on "Cultural Aspects of Doing Business with China" presented by Patrick McAloon, SinoConnect & Founding Member of the Greater Columbus (Ohio) Chamber of Commerce and several others.
The business community is invited to attend the conference, but there are only a limited number of spaces available. People can reserve a seat by contacting Bronson Long at blong@highlands.edu.
Mount Berry Mall will host The Festive Five, a five-night new event to kick off the holiday season the week of November 13. Local choirs, musicians, dance groups and more will welcome the holiday season with live performances.
The act with the most votes will win the title of Rome's Festive Favorite! And be featured on a mural in the mall.
"Our goal is to bring the community together to showcase local talent and kick off the start of the holiday season here in Rome," said Coles Doyle marketing director for Hull Property Group, owners of the mall. We have fun new seasonal décor that will be displayed throughout the mall."
 In conjunction with the event, Santa will arrive on Monday, November 13th.