SYKES celebrates 40th anniversary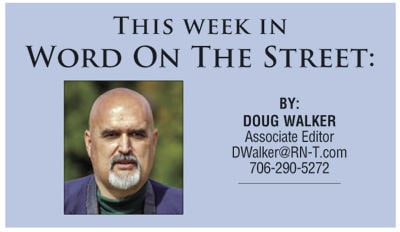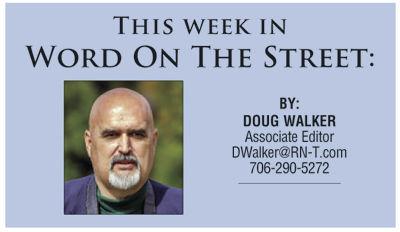 Sykes Enterprises, 25 Legacy Drive, a leader in providing comprehensive inbound customer engagement services to corporations around the globe, celebrated its 40th anniversary September 22.  Employees at the Rome call center celebrated their first anniversary in Rome on Thursday, Sept. 21.
"People are a core component of SYKES," said Glenna Williams, site director at Rome in a news release. She said the anniversary celebration was a "fun-focused celebration with people who've helped SYKES grow into what it is today."
"Our success over the last 40 years is due to the people of SYKES.  They live our culture of helping others.  Our 40th anniversary is not just a celebration of the company we've built, but an appreciation for, and celebration of the people who dedicate their time to helping other people," said SYKES president and CEO Chuck Sykes,"
SYKES was founded in 1977 in Charlotte, North Carolina as an engineering firm by John Sykes. The company has grown to more than 55,000 employees around the globe, with more than 200 here in Rome.
Eventually SYKES began offering customer technical support after John Sykes discovered a toll-free number in a technical manual and saw an opportunity to move into customer service.  Today, SYKES is a digital marketing, customer service and technical support provider to some of the world's most popular brands.
"We've been fortunate to call Rome home," says Williams. "It's been a welcoming place that has helped us find the resources we need to succeed. In thanks for this support, our teams are frequently in the community giving back."  The site has participated in the local March for Babies and most recently worked on a school supply drive to support schools in Floyd County.
Leaf Watch website now up
The tapestry of fall color across the North Georgia Mountain is just weeks away and the Georgia Department of Natural Resources has launched the 2017 Leaf Watch website at www.GeorgiaStateParks.org/LeafWatch.
The DNR is encouraging photographers to share their favorite shots on the Georgia State Parks' Facebook page and Instagram, tagging #GaLeafWatch and #GaStateParks. Rangers at the various parks across the mountain region will also post updates on how the color is progressing in their parks.
 Normally, the leak color occurs during the last two weeks of October and into the early part of November. Cloudland Canyon, Fort Mountain, and Sloppy Floyd parks in northwest Georgia are among the most heavily visited during leaf season. The view of Taylor Ridge from the road entering Sloppy Floyd park cane is spectacular at the right time.
Cabins and tent camping sites in the parks fill up well in advance but outdoor lovers can check a toll-free reservation line at 800- 864-7275, or online at www.GeorgiaStateParks.org/reservations.
Local Boy Scouts will hold an Emergency Preparedness
Day on Saturday, October 21 in the Rome Home Depot parking lot from 10 a.m. to 3 p.m.
More than 40 vendors are expected to be on hand along with static displays from the various emergency response agencies in Rome and Floyd County.
Scouts will also be collecting items to send to members of the military oversees. People are encouraged to bring personal letters of support and other items from playing cards to sun screen, foot powder, jerky, hard candy and personal hygiene items.