Stopping the press with a smile: Dr. Cox makes cover of medical journal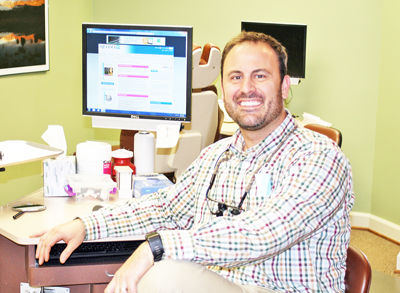 Rome orthodontist Dr. Ryan Cox, a partner at Pridemore and Cox Orthodontics, 23 John Maddox Drive, and one of his patients, have been chosen for a cover story in the American Journal of Orthodontics.
Cox said when he submitted information and a picture to the journal, he thought it might take three or four years for the journal to publish the story, but they got back to him in a little over a month. "I was floored," Cox said.
Cox said the aesthetic results of the treatment and resulting beautiful smile on his teenage patient from Rome just wowed the editorial staff at the journal. "They try to pick out the most beautiful smile they can," Cox said.
The Rome orthodontist said there wasn't much he could say, because of federal law, about the nature of the treatment of his patient, but specifics of the case did have something to do with the quick publication.
This marks the second time Dr. Cox has been featured in the American Journal of Orthodontics. He has also been featured in Orthodontics Practice US, another trade publication. Cox said he expects a fourth national publication in February.