Rome's Kindred Hospital honored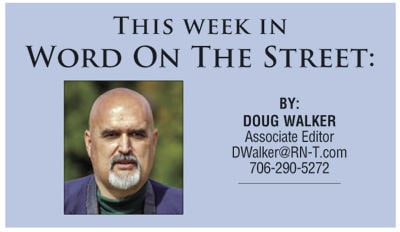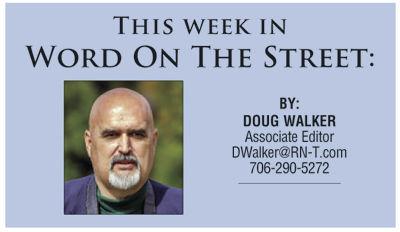 l, 304 Turner McCall Boulevard, has been named a recipient of the prestigious 5K Performance Program Award for 2016
 Kindred Healthcare is the largest provider of long-term acute care services in the United States, with 76 transitional care hospitals nationwide.  The 5K Performance Program rates each Kindred Hospital on five key quality indicators: Foley-catheter associated infections, central-line associated blood stream infections, returns to acute care within 30-days of discharge, patient restraint usage, and call light response satisfaction scores. 
Kindred Hospital Rome was the only facility to receive the 5K award throughout the Mid-South and Chicago Districts.  Jane Dailey, Kindred Healthcare vice president of clinical operations, came to Rome to make the presentation to the employees of Kindred Hospital Rome. 
Floyd Medical Center President and CEO Kurt Stuenkel and Floyd Medical Center Senior VP and CFO Rick Sheering were also on hand to celebrate the recognition. Kindred is located on the main campus on the Floyd Medical Center fronting Turner McCall.
Property at Five Points sold
Rome businessman Larry Marti has sold property on Martin Lither King Jr Boulevard behind the Dairy Queen to Vintage Rome LLC for $585,000. Martin said he did not know what the company planned to do with the site.
  Martin told the Rome News-Tribune that he thought he had a buyer for the parcel well over a year but after those talks stopped he started negotiations with Vintage. A little over a year later those talks resulted in a contract.  About the time a contract for the sale was signed, Martin said the company he had originally been dealing with tried to re-enter the picture but it was too late
   Martin has owned the 1.5 acre tract since 1998. It is surrounded by the Dairy Queen on one side, Martin Luther King Jr. Boulevard on the north, the Thanks Baptist Church property and Spider Webb Drive on the south.
Fairview E.S. Brown School focus of Friday gathering
Danielle Bernstein, the award winning executive producer of Clear Films, will share rare pictures of some of the Rosenwald Schools of yesteryear during a special event hosted at the Lyons Bridge Farm Friday December 1.
The invitation-only event will feature a discussion of the Rosenwald Schools and Bernstein will have photographs from the Julian Bond Family collection.
Booker T. Washington of the Tuskegee Institute and Julius Rosenwald, philanthropist and president of Sears Roebuck, joined forces to develop state-of-the art schools for African- American children across the South. The effort has been recognized as one of the most important initiatives to further black education in the early 20th century.
Programming at each of the schools made them a central point for local African-Americans communities.
Joyce Perdue-Smith will provide an update on the status of the restoration work at the Fairview- E.S. Brown campus in Cave Spring which was a Rosenwald School.
Following the lunch, during which a special announcement is expected to be made, there will be a tour of the Fairview-E.S. Brown campus.