Redmond celebrates Occupational Health Nurse week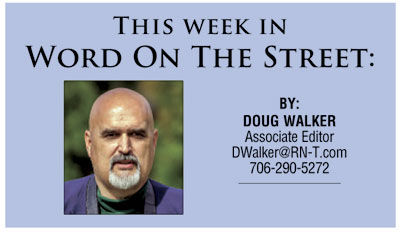 Redmond Regional Medical Center's Occupational Health program will celebrate Occupational Health Nursing Week this week: April 16-22.
The week pays tribute to the approximately 19,000 members of the occupational and environmental health nursing profession. Occupational and environmental health nurses promote the health and well being of workers and their families, developing programs that enable healthy, engaged and productive employees.
"Across the United States, occupational and environmental health nurses are leading the charge for healthy and safe workplaces," said Jeannie Tomlinson, President of AAOHN. "Employers turn to occupational health nurses to promote healthy lifestyles and keep workers safe, healthy and performing at a high level."
"Redmond Occupational Health nurses and our occupational health nursing peers across the country have made critical strides in leading workplace health and safety," said Teresa Fagan, director of Redmond Occupational Health in a press release.
"By serving as champions for a safe and healthy workplace culture, occupational and environmental health nurses improve the health of employees and contribute to a healthy bottom line for businesses we partner with," added Kay Dixon, business and industry relations manager for Redmond Occupational Health.
"Redmond Occupational Health recently commemorated its 20th anniversary and is dedicated to raising awareness of the impact occupational health nurses have made and continue to make as a critical part of the healthcare industry."
Downtown authority okays façade grants
Rome's Downtown Development Authorityhas approved facade grants for Jay Shell at the Rome City Brewing Company and Ira Levy's Broad Street LLC.
DDA Design Committee Chairman Ann Pullen said the committee recommended $650 for a new awning on the back side of the 527 Broad St. building for Levy.
Shell received $1.000 for new façade signs on both the front and rear of what used to be known as Brewhouse Music and Grill, now the Rome City Brewing Company.
Downtown Parking Services Manager Becky Smyth updated the DDA board on a new common garbage corral to serve all of the merchants on the river side of the 200 block downtown. Smyth said she would like to extend the program to the other blocks on Broad Street to help clean up the back side of the street.
Amanda Carter, the administrative manager for the DDA office while a search is underway for a new DDA director, said if the combined garbage collection program for merchants in each block is a success the project could be extended to cardboard recyclables in the future.
Ledbetter filling up Carterville space
Rome's R.H. Ledbetter Properties is rapidly filling up space in three locations it owns in Cartersville.
Bob Ledbetter Jr. confirmed the company already has two leases signed and expects a third lease any day for the old Kroger location right off U.S. 41. Two large retailers are going into the space where the Kroger was previously located and a third firm is slated to go into an out parcel in front of the other two. Ledbetter said he was not at liberty to identify the tenants at this time.
Ledbetter was able to confirm that Five Guys Burgers and Fries would be joining the tenants in the Main Street Commons shopping center on Main Street.
The new Main Street Marketplace shopping center is also seeking tenants, with outparcels filling up quickly. Las Palmas is moving into one of the outparcels there and should be ready to open soon, according to Ledbetter.