Native Roman Jim Aaron buys Martha Berry McDonald's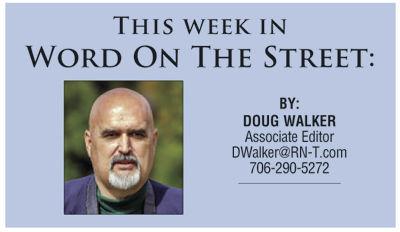 Jim Aaron, born and raised in Rome, is the new owner of the McDonald's restaurant at 2847 Martha Berry Highway.
The deal was finalized midway through November, and Aaron said his first order of business was to switch from frozen biscuits to scratch-made buttermilk biscuits based on an old McDonald's recipe. "I'm on old school type of guy," Aaron said.
Aaron is a Coosa High and Berry College graduate who worked as the night shift manager at the Shorter Avenue McDonald's to put himself through college, and has been with the company on a full-time basis for over 30 years. "I'm proud of the brand and the back story: that hard work over a lot of years has really paid off," Aaron said.
Aaron worked in the Atlanta regional office for over three decades before deciding to get into actual store ownership about two and a half years ago. In addition to the Martha Berry restaurant, Aaron owns three McDonald's on the north side of Chattanooga. He still has a home in West Rome and spends a lot of time in both Chattanooga and Rome.
Aaron said the company does give storeowners considerable latitude at their own stores. In addition to the fresh scratch-made biscuits, Aaron said the Martha Berry store would also be offering a lot of Managers Specials, which will vary from time to time.