Museum of flight to offer chopper flights during open house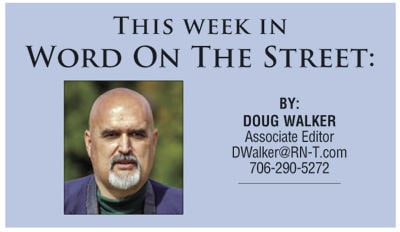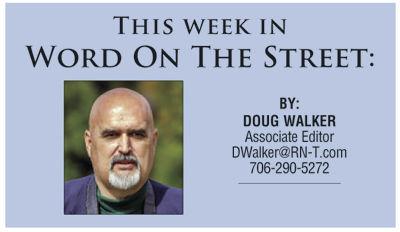 The Museum of Flight, based at the Richard B. Russell Airport, will offer Romans an opportunity for both civilian and military helicopter rides during a special open house on Saturday.
The free open house will take place at the large hangar which houses the museum from 10 a.m. to 4 p.m. Saturday. However, there will be fees for the helicopter rides.
Seating for the helicopter rides is limited, and tickets must be purchased prior to Saturday. A seat in the military AH-1 COBRA is $590 each, while a ride in the civilian UH-1 Huey is available for $95 each.
Please call 423-228-2359 for ticket information.
The events will include tours of the museum and its many vintage aircraft, a kids building, guest speakers, special exhibits and food.
The activities will also include performances during which a 25th anniversary Chevrolet Corvette will face an airplane down the runway.
The Museum of Flight was established in Hixson, Tennessee, in 2010 but moved to Rome in 2014 after outgrowing its facility outside Chattanooga. It is dedicated to increasing awareness of aviation and the role flight has played in shaping the future of the nation. Several planes in the museum's inventory still fly, including a couple of T-28 aircraft which frequently participate in flight programs for youth and in support of activities across the community.
The museum has also taken a leadership role in fundraising for the pediatric Intensive Care Unit at Children's Hospital in Chattanooga and the local Toys for Tots campaign.
Hunters note the date: June 19
Hunters need to mark June 19 on their calendar. The latest revisions to hunting regulations relative to the legalities of hunting deer over bait will be discussed on that date during a public forum in the auditorium at Armuchee High School. The session is the only session in Northwest Georgia to review the proposed regulations.
The changes stem from an Executive Order issued on April 8, directing an expansion of the zones relating to hunting deer over bait to meet public objectives related to the deer population.
Statements should be short and to the point to permit everyone an opportunity to speak. Participants must register upon arrival and notify the department personnel registering of their desire to make a formal comment.
Written statements should be mailed to: GA DNR/Wildlife Resources Division/Game Management Section; Attn: Tina Johannsen; 2067 U.S. Highway 278, S.E.; Social Circle, Georgia 30025.
Georgia Northwestern Technical College and Grant Writing USA will offer a special grant writing workshop on the Rome campus on July 26-27.
Training will provide tips for the beginning and experienced grant writers from local agencies and school systems.
Continuing education credits are also made available to educators that participate in the workshop which is endorsed by the Grant Professionals Association.
The workshop will be held in the H Building with instruction beginning at 9 a.m. and ending at 4 p.m. both days. There is a $455 fee per person which includes workbook, access to alumni forums, and over 200 sample grant proposals.
Interested individuals can contact Samantha Bishop at GNTC at 706-295-6849.