King appointed Business Development liaison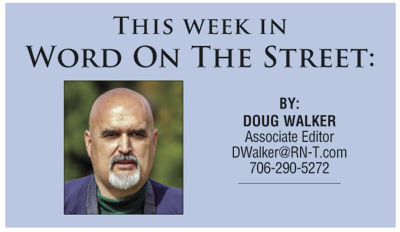 Senior Rome-Floyd County Planning Officer Bryan King has been named business development liaison in response to months of talks about how to make it easier for new companies to start a business in Rome.
Assistant City Manager Patrick Eidson said he and Rome City Manager Sammy Rich felt King was the perfect fit to provide some continuity to a process that the city had already started when Mayor Jamie Doss appointed a new business development committee headed by Commissioner Bill Irmscher.
 "We're going to look at this over the next six months," Eidson said. "Bryan as senior planner has been doing a great job for us."
King said he was excited about the opportunity to walk an entrepreneur through the entire process of setting up a new business. "Instead of telling someone they need to go here or there and send them on their way, we will walk with them through every step of the process," King said.
King said he believes by taking on that role he will get a greater understanding of what each of those steps involve, whether it is rezoning, a historic preservation issue, fire safety or building inspection issues.
"We're going to quantify all of the data, keep track and self-monitor the progress and time line (of each project) from day one through each segment," King said. "That way we will be able to judge our progress."
Suhner hosting another job fair
Kelly Services and the Georgia Department of Labor will be hosting another job fair Thursday to recruit workers for an expansion at Suhner Manufacturing.
The recruitment is for both skilled laborers and general workers for temporary to full-time opportunities with the company which manufactures flexible shaft cables from the automotive and medical industries.
The job fair will be held from 10 a.m. to 1 p.m. at the Department of Labor Career Center, 462 Riverside Parkway.
The job will require 12-hour shifts from 4 a.m. to 4 p.m. and 4 p.m. to 4 a.m.
Previous manufacturing, and or assembly experience is required. Starting pay will range from $10 - $12 per hour along with what Suhner calls a competitive benefits package.
Guldenschuh named president of Balanced Budget Amendment Foundation
Rome attorney David Guldenschuh has been chosen to lead the Washington D.C.-based Balanced Budget Amendment Foundation, a non-profit charitable arm of the Committee for Fiscal Responsibility.
Guldenschuh is a sole practitioner in Rome who specializes in areas of labor law and Constitutional law. He serves as an adviser to the Heartland Institute, a public policy think tank based in Illinois. He also publishes the Article V Convention Legislative Progress Report. Article Five of the U.S. Constitution describes the process for amending the Constitution.
The Balanced Budget Amendment Foundation was created 12 years ago to raise funds to facilitate awareness of a need for a balanced federal budget.