International food court shaping up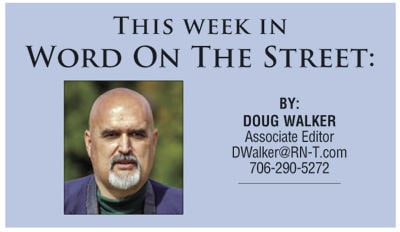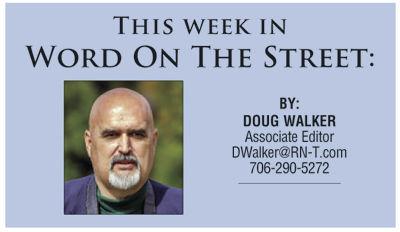 The International Food Court being developed at 114 Broad St. is beginning to take shape.
Jose Manuel Perez and Alejandro Perez are planning to put a La Conquista Mexican restaurant in the food court. The restaurant itself is licensed to Alejandro Perez; however, Jose Manuel is seeking a beer and liquor pouring license for the restaurant that is slated for Suite 103 of the food court.
The building, owned by Dr. Raj Miniyar, has been renovated to include the potential for as many as eight food court clients.
Reginald Taylor has applied for business licenses for two of the other slots, Suite 101 to be 3-26 Philly, a Philly cheese steak shop, and Suite 102, which will be JJ Sumo Grill, a seafood themed restaurant.
Taylor has had experience operating restaurants in the metro Atlanta area but moved to Rome a couple of years ago. "We hope to be open around Aug. 1, but that's still not solid yet.  They're still working on the building," Taylor said.  We're making good progress."
The food court will be along the south wall of the building with a large dining area greeting visitors as they come in the door off Broad Street.  A wide hallway will take hungry visitors along the row of different eateries to the back of the building, where another large sit-down dining area will be for guests who can then exit out the back onto East First Street, or return to the front and exit on Broad Street.
City Clerk Joe Smith said the request for a beer and liquor pouring license for La Conquista will be heard tonight by the Rome Alcohol Control Commission.
Summerville TV operation sold
Altennga Broadcasting, a locally-based consortium of professional broadcasters, has purchased WKSY-TV Channel 21 in Summerville.
WKSY is actually made up of six digital broadcast channels: 21.1 (The Family Channel), 21.2 (RETRO TV), 21.3 (3ABN), 21.4 (Atlanta's WATL-TV), 21.5 (local information and advertising), and 21.6 (3ABN Radio). The system reaches into more than 300,000 homes across Northwest Georgia and Northeast Alabama through Charter and Envision cable.
"We are making a push to get onto Comcast and expect to make an announcement (before the end of the month) that will make that easier," said Scott Hicken, the managing partner for Altennga.
The Federal Communications Commission formally approved the license transfer to Altennga from Audio Graphics Inc. on June 19. "We are very excited to begin a new venture where we can bring an increased level of original, local sports and entertainment programming to the Northwest Georgia and surrounding viewing audience," Hicken said in a press release.
   Hicken currently owns Narrow Path Productions, a video production company that is based in Canton.
Known as Sky 21, the television operation was founded by Terry Adams. It offers a series of locally-based religious, sports and other programming. "We want to take that base he built, and expand it to include more — more local sporting events, more local politics, more religious programming and more involvement from the community in what goes out over their airwaves," Hicken said.
Altennga Broadcasting's Technical Manager Robert Lipop said he is anxious to meet the challenge of increasing the locally originated programming.