How to grow your business 101: SBDC and Chamber offer GrowSmart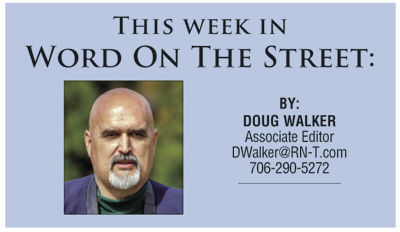 The University of Georgia Small Business Development Center in Rome will conduct a GrowSmart with the Greater Rome Chamber Feb. 21 through March 21.
GrowSmart is the signature series of the SBDC, which includes five modules delivered over five weeks. The modules focus on marketing, finance, management and strategy with a specific focus on business growth and value. Each program runs from 9 a.m. to 4 p.m. at the Greater Rome Chamber of Commerce.
This workshop is designed for business owners of companies that have been established for at least two years, have at least one non-owner employee, generate annual revenues of $300,000 - $10 million and seek to grow to the next level.
Business owners or managers will learn how to examine their own business, its primary competition, and target markets in a hands-on program that encourages the sharing of best practices among participants. Advice will also come from expert speakers and panels.
Tuition is $895 per person and includes the textbook and materials, as well as breakfast and lunch. Partial fee discounts are available thanks to a number of sponsors. Chamber members will also receive an additional $100 off. No direct competitors are allowed in the same class, so an application is required. Online applications are available at www.georgiasbdc.org/growsmart online.
Great Race making pit stop in Rome
Rome will provide a pit stop for participants in the 2017 Great Race for over 100 antique automobiles. The race this year will begin June 24 in Jacksonville, Fla., and end July 2, in Traverse City, Mich.
The racers will be in Rome on Day Two of the vintage vehicle tour, serving as rest stop on the route from Tifton to Chattanooga, Tenn. A specific time and location for the stop in Rome has not been announced yet.
Teams and old cars from all over the U.S., Japan, England, Germany and Canada are expected to participate in the event this year.
Each car features a driver and a navigator, and is given a very detailed set of instructions daily. They are given points for making specific checkpoints along the route each day.
This year, cars manufactured in 1972 and earlier are eligible for the race; however, if the event holds true to tradition, most of the entries would have been made prior to World War II.
The winners of the event will receive $50,000. Primary sponsors of The Great Race include Hemmings Motor News, Hagerty, Coker Tire, Reliable carriers and Toyota.
Old caboose heading down the tracks to Cave Spring
Jimmy Tate of Cave Spring has donated an antique railroad caboose to the Cave Spring Historical Society, which is in the process of developing a plan to put the caboose on display near the intersection of Love Street and Broad Street.
Billy Wayne Abernathy said the Historical Society at one time owned the caboose.
"It will need a lot of TLC before it opens to the public," said Mike Burton, president of the CSHS. "Cave Spring history is intertwined with the rail line and we want to feature that as part of our history."
Burton said a proper foundation would have to be poured but once that takes place, he said volunteers have already been lined up to help move the caboose.