Historic Adairsville depot set to reopen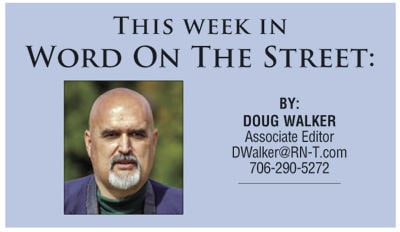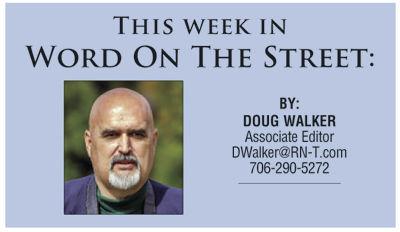 Adairsville will host a grand opening for the major renovation of the more than century old railroad depot building Sunday, September 24 from 2-4 p.m.
The reopening marks the completion of a nearly two year makeover partnership between the city of Adairsville, Kennesaw State University and the Sans Souci Women's Club in Adairsville.
A fresh new exhibit tells the story of the City of Adairsville and its historic ties to the railroad that bisects the downtown district.
Beth Smith said that city officials know that a depot has existed on that site since 1847. "This has been one of the best community projects I have ever done in my life," said Jennifer Dickey, a Rome native and associate professor of history at KSU. Smith said Dickey believes the building as it currently stands has existed since the 1890s.
The depot includes special sections devoted to hometown druggist Dr. Joseph Bowdoin, a noted druggist, the Veach family, major property owners in the area through the years, notorious gangster "Pretty Boy" Floyd and gospel music legend Wally Fowler.
Dave Bennett of Train Installations, LLC created two model trains specially commissioned for the renovation: one mounted above the exhibition space re-creating the Great Locomotive Chase.
After the grand re-opening, the museum will be open Wednesday, Friday and Saturday from 11 a.m. to 3 p.m.
Rock Candy Bar coming back to Rome
Downtown businesswoman Casie Autry is bringing the Rock Candy bar back to Rome. Autry said she hopes to have the shop open at 231B Broad Street, right next to her Craze Boutique.
Autry used to have the Rock Candy Bar in the Mount Berry Square mall. Autry had a city of Rome business license during 2011-2012. She closed the mall shop in late August of 2012 when she said that the level of business simply didn't justify the rent she was paying on the space. Autry did say that that time that she anticipated finding another location in Rome at some point in the future.
"We're going to be re-opening here on Broad Street in less than two months," Autry said. The shop will feature over a hundred different types of candies which will be sold by weight. "We'll also have fudges and hand-dipped ice creams with fresh-made waffle cones," Autry said.
Autry said it was still a little too early to know what her exact hours will be or how many employees she will have.
The building is actually owned by David and Suzanne Clonts.
Changes shaping up on Broad Street
The ever evolving Broad Street business corridor is anticipating more changes during the final quarter of 2017 though some of the details are still very much under wraps.
First, the old Masters Antiques building, 214 Broad Street, appears to be undergoing a change. Rolls of brown paper have been up on the store front windows for several weeks though the Rome-Floyd Building Inspection office reports it doe not have any permit requests in its hopper for that building. Calls to the phone number listed for the business are not being answered.
The old Esserman's building, 425 Broad Street, the Peach Palace in recent years, is also sporting an Under Contract sign out front. Calls to the owner of that property have not been returned either.
Construction continues on another dessert parlor, Rock `n Roll Ice Cream Rolls, at 326 Broad Street. Still no word from the developers on a formal opening date for that shop. Meanwhile, Luann Harris has obtained a business license for AR Workshop, billed as sort of a do-it-yourself, craft-type shop for 411 Broad Street.