Highland Rivers receives grant to help homeless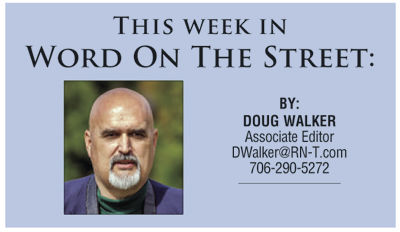 Highland Rivers Health agency will receive three grants totaling $454,456 to help provide permanent support of housing and other services for homeless people in the region who have mental health or addiction issues.
The grants are part of a $38.6 million Continuum of Care package for the state of Georgia announced last week by the U.S. Department of Housing and Urban Development.
Mike Mullet, community relations director for Highland Rivers Health, said the grants – one for $120,275, one for $107,238 and the third for $226,943 – would aid close to 100 clients in the Continuum of Care program.
The agency serves Floyd, Bartow, Gordon, Gilmer, Murray, Pickens, Whitfield, Fannin, Haralson, Polk, Paulding and Cherokee counties.
Mullet said the money would provide help to people who are chronically homeless and have a mental illness or addictions.
Montessori little diggers honored
The Montessori School of Rome's Little Diggers Garden Club has taken first place at the 87th Annual National Garden Club Conference held in Grand Rapids, Mich., in the Junior Garden Club Activities.
The project focused on work in Angie Gifford and Nikki Waddell's class, where the preschool children had the opportunity to learn about the environment and gardening through the use of activities sponsored by the Townview Garden Club.
Many of the Townview club's members are grandparents to the children in the Montessori school program.
"Members who have children at the school have found time and fun working with the children at the school," said Kathy Donohue. "The children have been able to grow heirloom pumpkins, harvest the seeds and share with classmates. Table and benches have been rebuilt and painted.
The class is working to set up raised beds, built by Al Donahue, which will grow herbs, vegetables and in the spring, other flowers.
New tax service opens on Redmond Road
Burnette & Hood's Tax Express is now open for customers and are prepared to get the tax-filing season underway in earnest in January.
John Burnette and Norman Hood are veteran tax preparation experts and have set up shop at 107 Redmond Road.
The business plans to be open from 8 a.m. to 8 p.m. Monday through Friday; however, Burnette said the hours would be flexible enough to meet the needs of just about any customers. "Some nights we'll probably stay open until around 10," Burnette said.
The office will have three tax preparation personnel available to customers at any given time.
Burnette or Hood can be reached at 706-314-9661.
Hibbett's Sports coming to Cedartown
Hibbett Sports has revealed the re-opening of the Hibbett store in the Cedartown shopping center, 1552 N. Main St. in Cedartown.
Hibbett now has more than 1,000 stores in 34 states including two in Rome: one in the Riverbend shopping center on Turner McCall Boulevard and one in the Mount Berry Mall.
Hibbett offers a full range of sports gear from Nike to Adidas and Under Armour to Brooks and Asics.