Georgia Highlands hosting financial aid workshops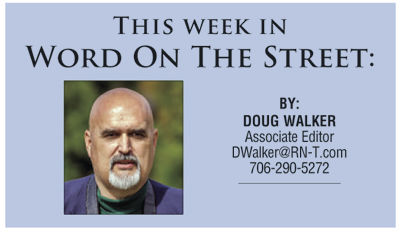 Participants will learn more about the program, which is responsible for managing the student financial assistance authorized under Title IV of the Higher Education Act of 1965. The program offers a variety of grants, loans and work-study funds for students. 
 "This event is to provide one-on-one assistance to current and new students with the FAFSA process so that we can get more students to complete their FAFSA early to secure their aid award before the payment deadlines," said Melinda King, director of financial aid at Georgia Highlands College.
Dependent students who would like to complete the FAFSA application in-person should bring: the student's Social Security Number and 2015 1040 Tax form, and parent(s) should bring their 2015 1040 Tax form, the student's 2015 W-2 if worked but did not file taxes for 2015, and parent(s) 2015 W-2 if they worked but did not file.
Independent students would need Student Social Security number, student's 2015 1040 Tax form, and student's 2015 W-2 if worked but did not file taxes for 2015.
Renovations have begun on the American Eagle Outfitters store in Mount Berry Mall.
While the facelift, which is expected to take about three weeks, is being completed, American Eagle Outfitters has moved to a temporary location at the other end of the mall, near Hibbett Sports.
Last Thursday night the Mount Berry Mall conducted a Color for a Cause competition. The Steak 'n Shake for the Make a Wish Foundation won the top mural judging.  Mall management will take the three-foot by nine-foot mural and blow it up to a size similar to the pictures that are displayed on walls throughout the mall.
The Chick-fil-A for Boys and Girls Club received the most shopping donations and will receive a $500 cash award from the mall.
The mall also has a new local manager in Janice Higgins.
Anheuser-Busch Companies Inc. has been honored with a Senate Resolution recognizing the brewery in Cartersville for disaster relief efforts nationwide.
"Anheuser-Busch has set the precedent for companies to utilize their resources for the betterment of the communities they are involved in," said Sen. Bruce Thompson (R-White). "They continually go above and beyond to ensure clean drinking water is available to areas struck by natural disasters.
The Anheuser-Busch brewery in Cartersville opened in 1993. Over the last 20 years the brewery has donated more than 74 million cans of drinking water for disaster relief. In 2016, the Cartersville brewery donated two million cans of drinking water to support communities hit by natural disasters including the California brush fires, Louisiana floods and Hurricane Matthew.