Georgia Highland nursing program recognized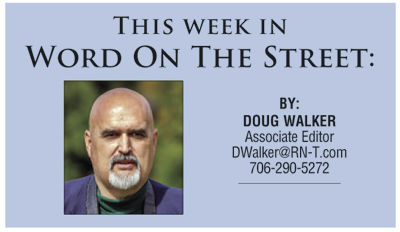 Georgia Highlands College nursing program has been recognized by GeriatricNursing.org, one of the top most affordable nursing schools in the country.
In an article called "30 Most Affordable Nursing Degree Programs," the website reported GHC was one of the top three most affordable programs in the nation, alongside Broward College and State College of Florida.
Students can receive as associate degree at GHC for less than $8,000 and a bachelor's degree for less than $16,000.
According to GeriatricNursing.org: "As more and more people require short and long-term care, the demand for nurses as well as nursing degrees grows … [But] the options for affordable nursing degrees are still somewhat limited."
The Georgia Highlands Associate of Science in nursing degree started in 1971, and its graduates have performed well above state and national averages on licensure exams.
The GeriatricNursing.org recognition marks the second time the GHC program has been recognized nationally in the last three years. In 2015, GHC also ranked second on a list of the 30 most affordable online RN-BSN degree programs in the nation put out by Great Value Colleges.
Credit Union replacing worn out flags
The Coosa Valley Credit Union is again offering to replace torn or faded American flags in communities they serve across Northwest Georgia.
"This is the fourth year of this project and to date, Coosa Valley has replaced well over 130 torn or faded American flags in our communities," said Robert Smyth, assistant vice president of business development and public relations with Coosa Valley, in a press release. "This is one of our favorite yearly projects, but we need the public's help to locate flags that need replacing.
The credit union asks residents to be on the lookout for torn or faded American flags on display at businesses, churches or community organizations in Floyd, Polk or Bartow County. When a flag that needs replacing is seen, people can contact Coosa Valley Credit Union for a new flag up 6-foot by 10-foot at no cost whatsoever.
The credit union will also dispose of the old flag properly in conjunction with a local veterans group and the Exchange Club of Rome.
The program will continue through July 4. To help Coosa Valley Credit Union with this project, contact them via email at flag@mycvcu.org.
Little River Canyon hosts Saturday programs
Staff at the Little River Canyon National Preserve has created a Summer Saturdays Program at Canyon Mouth Visitors Center each Saturday at 10:30 a.m. Central time.
A special water safety program has been scheduled for Saturday. June 24 is a children's program about the Green Pitcher, a very rare species, and iNaturalist Insect Day. A "Fred the Fish" children's activity has been set for July 1. The series will conclude July 9 with a Native American tools and weapons demonstration.
All of the programs are free; however the three dollar fee per vehicle at the gate will still apply. These programs are designed to teach skills and help visitors enjoy the park safely. For children's programs, parents must accompany the children.
For more information, call Little River Canyon National Preserve 256-845-9605 or go to www.nps.gov/liri online.