Floyd County 4-H students honored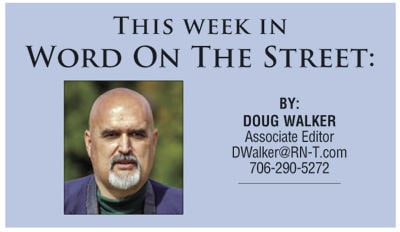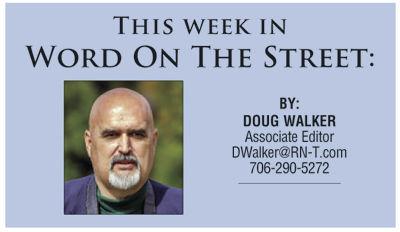 Two Floyd County 4-H'ers, Veeka Malanchuk and Lauren Wood, brought back high honors following the Georgia 4-H Congress in Atlanta the last week of July.  Malanchuk placed first in the International project and was named a Master 4-H'er. Lauren Wood placed second in the Performing Arts Dance project. 
The Georgia 4-H Congress brings the best of the best district winners in more than 60 project areas together to compete at the state level. Scores are based on a portfolio containing the 4-H'ers project work from the previous year, a demonstration about a specific topic in their project area, and an in-person interview. 
 For more information about becoming involved with 4-H, contact the Floyd County Extension Office, 706-295-6210.
Mall sets reading program
Mount Berry Mall is seeking to do its part to encourage youngster to enhance their reading skills, starting up a new round of Rome READS.
Mall officials hope the program will inspire students, make reading fun and in the end, give back to local school libraries.
 Rome READS includes a couple of signature events.  READSpirit Night features interactive games for students who can use their reading skills to win prizes. For every student that attends, the program donates $1 for the school's library.
The second event, held closer to the end of the school year,  is a READS Recognition Night that helps highlight the achievements of young readers. 
"Our goal is to use the mall common area for events that inspire shoppers, families and the community and we are excited to work with local elementary schools to host events that motivate students to read," said Coles Doyle, Marketing Director for Hull Property Group in a press release
Adairsville manufacturer improves tractor seating design
Jarrod Hyder, along with Kazuyuki Kotani of YANMAR Co., Ltd., in Adairsville have received a U.S. patent for a new "swivel seat" design used on several models of the YANMAR 424 tractors. The new design is an easy replacement for the tractor's standard seat.
 The swivel seat allows the operator to swing a full 180 degrees, so to be able to face either forward or backward, greatly facilitating use of either the backhoe attachment or the front-end loader/scoop. The seat is also designed to allow the operator to lift the seat making it more comfortable than they typical low-back seat found on most backhoes.
 YANMAR America personnel developed the swivel seat in order to be able to mount the backhoe closer to the tractor enhancing stability and strength, and significantly improving the ability to loading the tractor onto a trailer.