Farmers celebrate Ag Awareness Week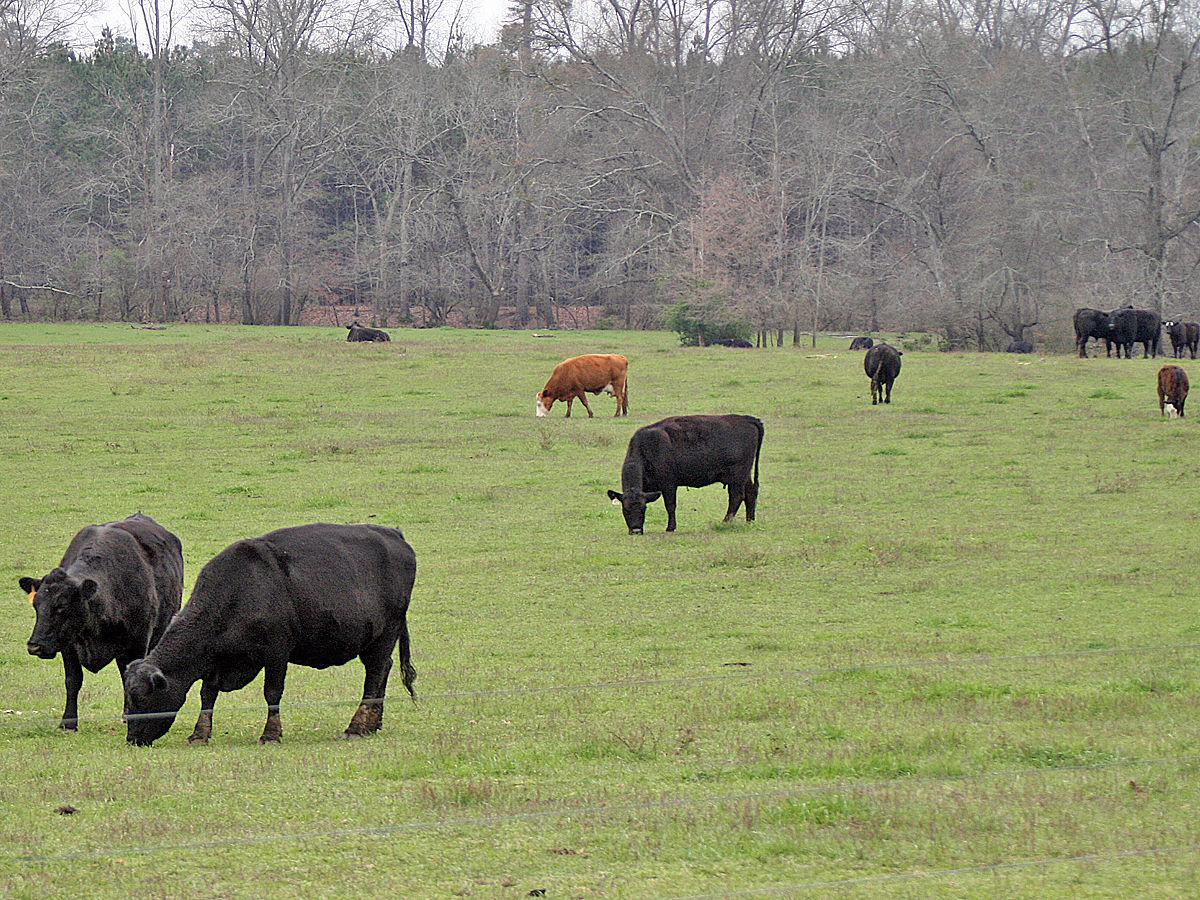 Agriculture has long been a backbone of the American economy.  This week, Keith Mickler, the University of Georgia Extension Service Director in Floyd County is encouraging Rome and Floyd County residents to celebrate Agriculture Awareness Week as they enjoy their meals or ride by farms up and down the highways.
Agriculture truly became big business over the last several decades.  Mickler estimated there are less than 20 true family farming operations in Floyd County in 2017.  That's to say families that derive their primary income from farming operations.
Using University of Georgia compiled data for 2015, Mickler said Floyd County ranked 71st among Georgia's 159 counties in terms of the value of products coming off the farm.  The revenue figure was $49.9 million.  If one includes broiler chickens and the multiplier effect which includes after-farm sales, Floyd County moves up to 49th with a value estimated at $94.5 million.
That's a lot of chicken! In fact, the county ranks number 23 in the state when it comes to broiler chicken production.
Mickler said Floyd County ranks fifth in the state in the production of pork feeders, all from the Bridges Brothers Farm between Coosa and Cave Spring. The county ranks 61st in dairy production, again, all from one dairy. "The Berry Dairy is the only one that's I'm aware of," Mickler said.  There may some backyard milk cows, but not full dairies."
Floyd County ranks 62nd in terms of total row crop production.  Hay production is ranked 13th in the state (which emphasizes the value of the lost crop due to the drought a year ago), 39th in sorghum, 45th in soybeans, and 52nd in corn and 62nd in cotton.
The county ranks 18th in total livestock production across the state led by a number 8 ranking in terms of beef cow production.
The Floyd County Chapter of the Young Farmers will host a special Ag Awareness Day on May 10 at the Coosa Valley Fairgrounds. The club will focus its education program on third graders across the community.
Chieftains hosts "Walk and Talk"
Chieftains Museum/Major Ridge Home celebrates the first day of Spring this afternoon with a "Walk and Talk" program featuring James Veteto, assistant professor of anthropology and Cherokee studies at Western Carolina University.
Veteto will lead a presentation at Chieftains Museum on Riverside Parkway about the Appalachian Institute for Mountain Studies in North Carolina from 4:30-5:15 p.m., as he and visitors tour the Major Ridge Demonstration Garden on the museum campus. The program will examine the Southern Seed Legacy, a native and heirloom-type seed saving program.
Following the walk and talk, Veteto will lecture at 6 p.m. in the Evans Auditorium on the Berry College campus.
Berry College has provided grant funds to promote the partnership between Native American agricultural legacies and a cooperative project between Berry's Agricultural Biodiversity Conservation projects led by Brian Campbell.
Employers in the Know regional summit
The Georgia Department of Labor will host a regional summit to provide updates related to labor laws, an accelerated seminar on unemployment insurance taxes and benefit, along with answers to some of the top issues employers have related to the regional workforce. 
Department of Labor Commissioner Mark Butler will be a primary speaker for the event which will be held April 26 at the LakePoint Sporting Community in Emerson from 9 a.m. to 3 p.m.
Early bird registration through April 14th is $40.  After that date the registration fee goes up to $50. The fee includes the cost of a lunch.
Registration can be accomplished online at www.dol.georgia.gov and click on 2017 Regional Business Summit.