Crappie USA returns to Weiss lake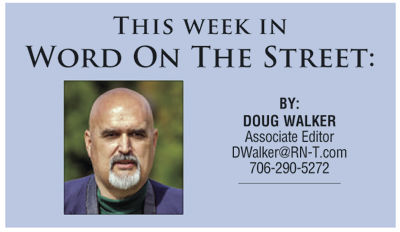 Crappie USA, one of the nations largest tournament fishing organizations, is coming back to Weiss Lake for a big tournament March 18.
Local anglers will have the opportunity to fish for cash, merchandise prizes and the chance to move on to the 2017 Cabela's Crappie USA Classic in Tennessee this fall.
Registration and a pre-tournament seminar will be held on Friday evening, March 17, at the Cherokee County Chamber of Commerce, 801 Cedar Bluff Road, Centre, Alabama. The seminar is open to the public and presents a good opportunity for those who are compelled to compete to meet and greet many of the competition anglers.
The tournament weigh-ins will be held at the Causeway Boat Ramp, Highway 68, between Centre and Cedar Bluff at 3 p.m. CDT.
Anglers can enter by registering on the website at www.crappieusa.com. Teams may also enter at the pre-tournament seminar on Friday night or call 502-384-5924.
The entry fee is $125 per team in the amateur division and $250 in the professional division.
A free Crappie Kids Rodeo will be conducted in conjunction with the tournament from 9 – 11 a.m. on the morning of the event.  Sign up will take place at the Causeway Ramp beginning at 8 a.m.  An adult must accompany all participating children.
Highland Estates grand opening set for today
Developers of the 84-unit Highland Estates community for low and moderate-income seniors are celebrating the grand opening of the complex at 179 Woodrow Wilson Way today at 11:30 a.m.
The complex was designed for seniors 55 years of age and older.
The Gateway Companies, Georgia Housing Finance Authority, Affordable Equity Partners, Fairfield Construction and Sterling Bank, all joined together develop the community which features ranch-style single-story units as well as a three-story apartment building with 54 units.
The partners received $1 million in tax credits from the Georgia Department of Community Affairs to assist with the financing of the community.
Poppy's One Stop shop open in Adairsville
Poppy's One Stop Resale, owned by Rodger Rowland and Kevin Timm, has opened in the old Marchem office building, 7300 Highway 140 in Adairsville.
Poppy's purchases overstock and shelf pull items from leading big box retailers by the truckload and are able to offer the merchandise at significant discounts. Rowland said he was not permitted to specifically identify the major retailers from whom Poppy's is able to get its merchandise.
The Adairsville shop is the second Poppy's One Stop Resale, following on the heels of the original store at 235 West Line Street in Calhoun, which opened last October.
Rowland said that he and Timm are also looking to open shops in Rockmart and Cartersville. "Eventually we hope to have one in Rome," Rowland said.
The store hours are 9 a.m. to 6 p.m. Monday through Saturday.