Colosseum Escape Rooms open Thursday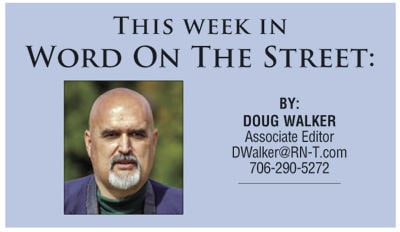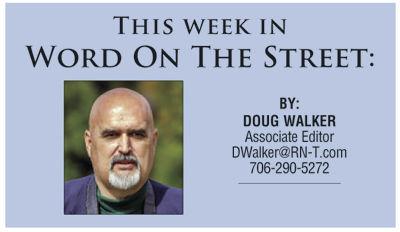 The Colosseum Escape Rooms, 608 Broad Street, are slated to open Thursday, December 28. College friend turned business partners Spencer Thomas and Mark Ellison decided the high-tech adventure recreation was something that has been catching on across the nation and they felt like it would be a hit in Rome.
The business now has a website up and running, www.colosseumescape.com, where guests can make reservations.
The business partners believe Colosseum Escape Rome, there are two, will offer Northwest Georgians an interactive experience for just about anyone while contributing to the growth and development of downtown Rome.
"We really believe in theme-driven and story based rooms that are client focused," Ellison said. The two rooms will immerse customers in stories and puzzles and let them get lost for about 60 minutes. The first two rooms are called the Rome Escape Room, a starter room while the second room is the World War Two Code Breakers Rome where players can step back in time.
Ellison said they plan to add additional themes as the business grows.
Participants are given an hour to figure out the clues and make their escape from the maze.
GNTC Culinary Arts program seeking hungry helpers
The Culinary Arts Program at Georgia Northwestern Technical College is teaching Fundamentals of Restaurant Operations during the spring semester. As part of the curriculum the college is asking staff, students and friends of the college to participate in a private banquet project.
The banquets will serve a minimum of 40 guests or a maximum of 50 patrons a full meal for only $6. The fee will cover the cost of the groceries being consumed.
Plated luncheons are scheduled for January 18, 19, 22, 23 (an American themed reception); February 2, 5, 6, and 8
(another American themed reception style service).
 Reservations are not required and guests will be seated on a first-come, first serve basis, however reservations can be made by calling Chef Greg Paulson at extension 6880. Guests are being encouraged to arrive at the Woodlee Center across from the Rome main campus at 12:15 p.m. with service slated to begin promptly at 12:30. Each event is scheduled to last about an hour. Only personal checks or cash will be accepted.
 Each meal will be a planned 3-4 course meal. At the end of the event guests will be asked to complete a critique-style survey.
Fundraising goal for Fairview School over halfway home
The spirit of Christmas giving is alive in Rome and Floyd County. The effort to raise at least $100 thousand in private funds for restoration of the old Fairview Brown School building in Cave Spring has reached the $70 thousand mark according to Wes Walraven.
Walraven and Brian Moore pledged $75 thousand if the rest of the community could raise at least $100 thousand by the end of August 2018.
The only building left on the old campus in Cave Spring housed first graders and was constructed in the 1940s.