Chieftains plant and herb sale coming soon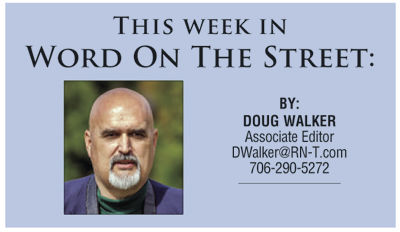 For Romans who love their flowers and veggies, and love to play in the dirt, it's almost time for the annual Chieftains Museum Herb and Plant Sale – April 8-9 – at the Coosa Valley Fairgrounds.
Sale hours are 8 a.m. to 4 p.m. on Saturday and noon to 3 p.m. on Sunday.
 Over 30 varieties of herbs, vegetables, native and unique heirloom plants will be available at the sale this year. A large variety of both annual and perennial flowers will also be available, allowing customers a chance to replace plants that may not have survived the winter. Knowledgeable volunteers and Master Gardeners will be on hand to offer tips for the selection of the ideal herbs and plants for your garden.
Ruth Forrester and Susan Hortman will once again co-chair the event which is one of the primary fundraisers for the Chieftains Museum each year. They have personally selected the best plants suitable for growing in the Rome region. All plants are healthy and fresh – they're delivered the day before the sale.
Shoppers this year may pre-order a sale for large trees and shrubs with limited availability. The museum's website, www.chieftainsmuseum.org has a complete list of trees, shrubs and plants that can be special ordered prior to the sale.
 Wildflower walks at Cloudland Canyon
Now that Daylight Saving Time has arrived, the longer days and warmer weather signals the arrival of many wildflowers across the region. To help celebrate the arrival of spring, several Georgia State Parks have scheduled a series of guided wildflower walks which offer up-close looks at species including Canada Violet, Trout Lily, Wild Azalea, Spring Beauty, Foamflower, Trillium, Indian Pink and Buckeye.
In Northwest Georgia, the Cloudland Canyon State Park will host a number of walks the in March and April.
The walks have been scheduled on week days and weekends to accommodate the schedule of as many folks as might want to see the wildflowers in bloom. Walks are scheduled for Wednesday March 15 from 10 a.m. to noon; Saturday March 18 and March 20, both also from 10 a.m. to noon; March 25 and 26 and March 28, all from 2 p.m. to 4 p.m.
Species including Mountain Laurel and Rhododendron tend to come in a little later, from late April into May and early June, and are just as spectacular at both Cloudland Canyon and Fort Mountain State Parks.
 Redmond celebrates AngioScreen program
Redmond Regional Medical Center officials will celebrate its AngioScreen program during ceremonies planned for 2 p.m. Wednesday at the hospital.
 The American Vascular Association reports that up to half of heart attacks and strokes happen to people with what would be considered normal blood pressure and cholesterol levels. AVA studies have shown the ultrasound-type screening of the carotid artery, the AngioScreen, is a major way to identify issues and prevent strokes and fatal heart events.
Kay Dixon, manager of business and industry relations for Redmond Regional, said the program has changed the lives, in fact – saved the lives – of many people in the Rome area since it was introduced.
Dixon said people will be on hand to offer testimonials about the impacts of the procedure. One case involved the discovery of an artery that was 99 percent blocked and required a highly specialized procedure to repair called a Rotational Atherectomy.
The AngioScreens have helped people discover and get treatment for thyroid cancers and abdominal aortic aneurysms among other successes.