Cave Spring Downtown Development Authority purchases property to spruce up for sale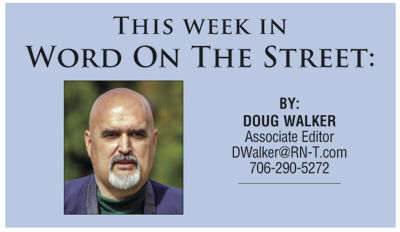 The Cave Spring Downtown Development Authority has purchased the former Cave Spring Café building at 20 Broad St. Executive Director Sandra Lindsey said the authority plans to make some repairs and offer the building for sale.
"It needs cleaning up really badly," Lindsey said. The authority purchased the building for $45,000.
Lindsey said the café building is one of the largest properties available in downtown Cave Spring. "We've already had some interest in the building," Lindsey said. If we don't get a buyer soon we'll allow someone to take a lease on it, but we want to make sure it's a good fit for our downtown."
The building has been a restaurant for much of the recent past. Lindsey said her own grandmother, Mertille Myers, ran a restaurant in the building for 15-20 years. Decades ago the building served as a grocery store.
Lindsey said anyone interested in the building could get information from the Cave Spring DDA office, 4 Rome Road, from herself or from Cave Spring DDA Board Chairman Rip Montgomery.