Cartersville's Phoenix Air is honored by feds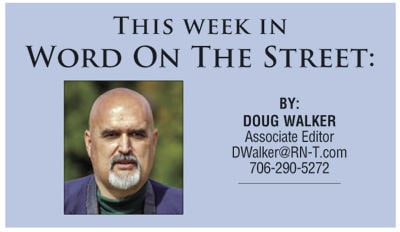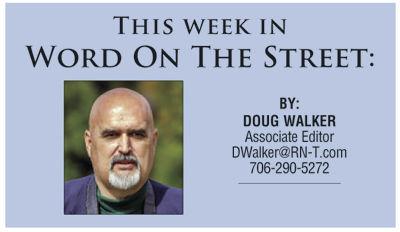 The Cartersville-based Phoenix Air Group, Inc. has been named the U.S. Department of State's recipient of its 2017 Small Business Prime Contractor of the Year.
The citation from Secretary of State Rex Tillerson proclaims, "In recognition of exceptional customer commitment and innovation while providing the Bureau of Medical Services, Directorate of Operational Medicine with outstanding aviation services in complex and challenging environments."
Companies with less than 1,500 employees are eligible for the award. Phoenix Air has been a prime contractor for the State Department since 2014.
"Although we have held contracts with many U.S. Government departments and agencies over the past two decades, this is the first time we have been singled out for a top national award among the thousands of small businesses that have contracts with the government," stated Dent Thompson, Vice President and Chief Operations Officer at Phoenix Air in a press release. "It all goes back to the Ebola crisis in Western Africa in July of 2014 when the State Department's Office of Operational Medicine approached us to transport several American doctors and nurses who were near death with Ebola virus disease from Africa back to the United States for advanced treatment."
Between August 2014 and May 2015 Phoenix Air made over 40 flights from Western Africa to specialty treatment hospitals in Europe and the United States, transporting critically ill patients and saving many lives.
A Phoenix jet was also used to return collegiate student Otto Warmbier from North Korea to the U.S. in June of this year. Unfortunately Warmbier died a week after being returned to the U.S.
Armuchee McDonald's winding down breast cancer promotion
Jim Aarons locally-owned McDonald's restaurant, Martha Berry Highway will wind up its month-long Breast Cancer Awareness program tonight with a special focus on the Glenwood Primary school from 5-7 p.m.
For the entire month of October the restaurant has been donating 10 percent of its proceeds from the sale of specific products to the American Cancer Society-Atlanta chapter
Tonight, 20 percent of the sale of those items from 5-7 p.m. will be earmarked for the campaign. People connected to the Glenwood School can receive a free ice cream cone Monday night.
At 7 p.m. Aaron will present a check representing to a representative from the American Cancer Society.
Aaron has indicated he plans to expand the program to all of the McDonald's restaurants he owns in Summerville, Lafayette, and Chickamauga Georgia along with three shops in Tennessee.
Carters buy Sweet Pickles
Native Roman Jason Carter and his wife Megan Carter have purchased Sweet Pickles, 434 Broad Street and are already planning to expand hours of operation.
Carter said the restaurant is now open from 11 a.m. to 3 p.m. Monday through Friday and soon will also open on Saturdays during the same hours.
The restaurant is located on street level in the old Forrest Hotel building and has been a staple of Broad Street for those who prefer a lighter lunch featuring a wide variety of healthier food choices.
Dunham's hiring for holidays
Dunham's Sports in the Mount Berry mall one of the nation's largest sporting goods chains, will be hiring part-time seasonal holiday help. Part-time associates enjoy flexible hours, extra spending money, and a merchandise discount that will help with holiday shopping.