Bussey and Ransom join floral forces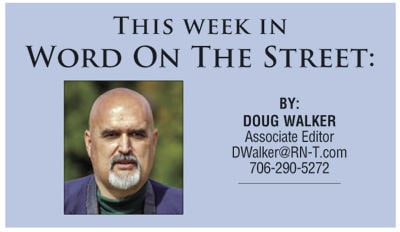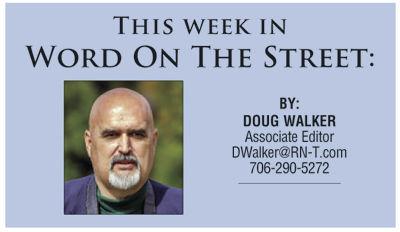 Todd Bussey, owner of Bussey's Florist & Gifts, 250 Broad Street in Rome and Cedartown has merged with Ransom Floral Company, 5 East Fourth Avenue in Rome. Longtime Ransom owner/operator Mark Brewer will now partner with Bussey's team.
Both companies are known for providing a wide range of floral products and customer service throughout the north-west Georgia region.
Ransom Floral Company was founded in 1924 and has been owned and operated by Mark Brewer since 1975. "It has been an honor to serve my loyal customers for over 40 years," Brewer said. "At this time I am excited to partner with Todd Bussey and his staff. I look forward to focusing on the things I enjoy most, creating beautiful floral designs and working with our customers."
Bussey's Florist & Gifts was founded in 1976 in Cedartown prior to adding the Broad Street location in Rome. "Having the opportunity to combine two businesses with rich histories of service to their community is an honor" said Bussey. "Working together our commitment to our customers and the community will only be stronger. Mark and I are eager to see what possibilities the future holds."
Bo's grows in Adairsville
Greg Bowen, owner of Bo's Pallets & Mulch in Adairsville has revealed plans for a significant expansion of his opera-tions on Georgia 140 east of Adairsville. He told business leaders at the monthly Adairsville council of the Cartersville-Bartow County Chamber of Commerce that he expects the expansion this year would add 20 jobs to the 100 he currently employs.
Bowen has been a longtime recycler of old wood shipping pallets. He founded the company in 1984. Bowen added a mulching business to account for some of the pallets that were not easily recyclable and has now revealed that he will start manufacturing new pallets.
The entrepreneur said he plans to invest approximately $700,000 in the new manufacturing facility which will be lo-cated an approximately three acres adjacent to his current facility at 2427 Georgia Highway 140.
Human trafficking focus of seminar
Dr. Jordan Greenbaum will keynote a seminar on human trafficking in Rome Friday January 26.
Greenbaum specializes in treatments for children who are victims of child abuse, neglect and sex trafficking. She re-ceived her degree from Yale School of Medicine. She works at the Stephanie Blank Center for Safe and Healthy Children at Children's Healthcare of Atlanta. In addition, she is the director of the Global Health and Wellbeing Initiative with the International Centre for Missing and Exploited Children.
Her research interests focus on child sex and labor traffick-ing and child sexual exploitation.
The conference will be held at the Georgia Northwestern Technical College Rome campus, One Maurice Culberson Drive from 10 a.m. to 1 p.m.
There is a $10 registration fee which covers the administra-tive cost of continuing education credits for health profes-sionals as well as a lunch.
Greenbaum's two-hour presentation is called Human Traf-ficking Meets Healthcare: An Opportunity for Intervention."