Building to honor the late Rome Fire Marshal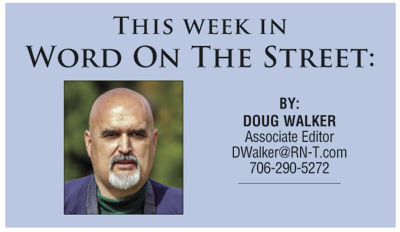 Ceremonies have been set for June 21 to dedicate a new building at the Georgia Fire Academy in honor of the late George Lanier. The building is on the grounds of the Georgia Public Safety Training Center in Forsyth.
Lanier was the Rome Fire Marshal for 30 years before he moved on to the State Fire Marshal's office, where he finished out 50 years of service to firefighting.
The George M. Lanier Fire Protection Laboratory was started in April of 2014. It includes equipment related to fully functional sprinkler systems, alarm systems, specialized fire protection systems, HVAC systems and other related fire protection systems, many sponsored by various associations and equipment vendors.
The programs offer fire protection classes a hands-on experience and updated technical training that would familiarize the firefighters or arson investigators with the tools to understand just about any type of system in modern buildings.
 DNR sets free fishing days
 The Georgia Department of Natural Resources will host free fishing days this Saturday and June 10 to mark National Fishing and Boating Week.
Free fishing days are established by the commissioner of the department to encourage people, families in particular, to try fishing and celebrate the activity as something that is both a wholesome and health family recreational opportunity.
The DNR also hopes the free fishing will promote respect and care for Georgia's waterways and wildlife. The celebration also recognizes the financial benefit that anglers make to the state's economy through routine license fees and funds that are set aside by the federal government from excise fees on the purchase of fishing equipment.
On Free Fishing Days, Georgians 16 years of age and older do not need a fishing license, a trout stamp or Wildlife Management Area license to fish the waterways of the state.
On a related note, the Coosa Valley Chapter of Trout Unlimited will host their 31st annual Kids Fishing Day in Rolater Park in Cave Spring on June 17. Children fish by age groups, the youngest first, and beginning at 9 a.m. There is a five-fish limit that will be enforced during the event.
 Red Cross to hold local blood drives
 The American Red Cross, which still has an active chapter based in Rome, will conduct a couple of blood drives in Rome during the month of June.
Blood drives will be held June 9, at State Mutual Stadium, 755 Braves Blvd., from 10 a.m. to 3 p.m. and June 14 at Westminster Presbyterian Church June 14 from 3-7 p.m.
Summer is always a slow time for blood collection, yet the need for blood is just as critical with all of the highway travel and wrecks with injuries that occur during the summer vacation season.
Donors of all blood types are needed now to help accident and burn victims, heart surgery and organ transplant patients, and that receiving cancer treatment.
Other collection events are slated for the Cartersville Civic Center Tuesday from noon to 5:30 p.m., Cedartown First Baptist Church, 144 Essex St., June 5 from 2-7 p.m.
Donors need a donor card or driver's license, or two other forms of identification, weigh at least 110 pounds and be in generally good health to donate.
It is important to note that blood supplies at both Redmond Regional Medical Center and Floyd Medical Center are met by Blood Assurance; however, the Red Cross still supplies about 40 percent of blood products to hospitals across the country.
Romans can make an appointment to make a donation by calling 1-800-733-2767.