Both Rome Arby's to get facelift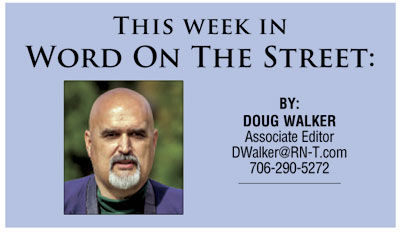 Both of the Rome Arby's restaurants will be getting facelifts over the course of the next two months.
Both stores, 805 Martha Berry Blvd., and 2885 Martha berry Highway, are company-owned restaurants and are getting a makeover as part of a nationwide remodeling initiative transitioning to a new Inspire restaurant design, according to Jason Rollins with the Arby's corporate communications department.
The new design concept was introduced in Tennessee in 2014. It features a new color palette, large family-style communal tables, new lighting and bright new interior finishes. The production line in the restaurant's cooking area has also been redesigned to enhance efficiency.
Sharon LeClear, manager of the 805 Martha Berry Blvd. location said her store is slated to be renovated first, beginning later this month. She said the drive-through will remain open during the first two weeks of renovations but the entire store would be shut down the final week of work. At that point crews will move out to the 2885 Martha Berry Highway location.
Barring unforeseen construction delays, Rollins said all of the work should be completed by late October.