Archaeologist to speak of Cherokee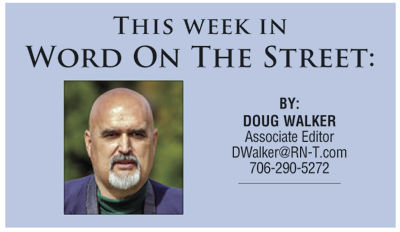 One of Georgia's giants in the field of archaeology, Pat Garrow, now a resident of Tennessee, will address the Northwest Georgia Archeological Society Thursday, March 9 at the Etowah Indian Mounds in Cartersville.
There is no admission fee and the program, which will begin at 7 p.m., is open to the public.
Garrow will be speaking primarily about his excavations and research at Chieftains Museum, as well as his work at the Vann Cherokee Cabin in Cave Spring.
Garrow led archaeological digs at Chieftains from 1969 through 1971. He said the work was focused largely on recovering artifacts that tied Major Ridge to the site as well as artifacts related to George Lavender's trading post.
"We found a very rich deposit of artifacts," Garrow said. He recovered a lot of fine English ceramics which had been broken up, along with silver spoons containing initials of both Major Ridge and George Lavender etched into the silver.
He found evidence of Lavender's trading post underneath a swimming pool that had been constructed in the back yard of the Major Ridge home. Garrow said the artifacts he uncovered led him to believe the trading post had been constructed around 1817.
Garrow said he did work at the cabin site in Cave Spring in 2012. "We excavated five one meter by one meter tracts outside the back door of the cabin," Garrow said. That unearthed evidence that indicated the back door had probably been moved at some point in the cabin's history.
He said he recovered 47 shards of window glass and used some of the techniques he had used 40 years earlier at Chieftains to date the cabin back to around 1810. "It's a plus or minus thing, we can't say it was built in any one specific month or year," Garrow said. "It was a very early cabin and almost had to be Cherokee," Garrow said,
He said a dendrochronological (dating the wood in the logs) study by researchers at West Georgia University dated wood corings from the cabin to around 1839, but said that data was "not supportable from the evidence I have."
Flight museum slates open house
The Museum of Flight, at Rome's Richard B. Russell Regional Airport, is hosting an open house program Saturday March 11.
There is no admission fee for the program; however, there will be fees for certain activities that will take place. The program will begin at 10 a.m. and continue until 4 p.m.
Helicopter tours will be available for $89 and cockpit tours of special aircraft will be available for $5.
One of the special events will be a "Torque versus Thrust demonstration which will pit a 1978 Corvette in a race against an airplane.
Aircraft demonstrations involving both Museum of Flight and Tiger Flight aircraft will also be featured Saturday,
Several World War II and Vietnam War veterans are slated to speak at different times during the day.
The Rev. James Sisson has opened the new Need A Cab of Rome taxi service in Rome.
Sisson completed all of his state paperwork this week and is now available to provide cab service to Romans.
At the outset, Sisson is operating as a sole proprietor, with just one cab. People needing a ride can reach Sisson at 706-260-8167.