A 'Big Mac' of a makeover for McDonald's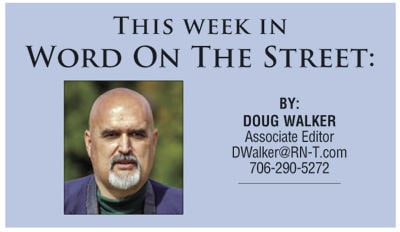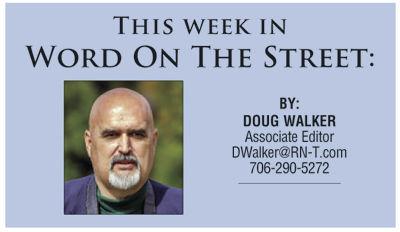 Owner Jim Aaron has started a complete remake of the McDonald's on Martha Berry Highway.
"The whole project is going to take about seven weeks," Aaron said. The makeover involves expansion and resurfacing of the parking lot to a complete gut and remake of the structure itself.
Aaron said one of the things he's most excited about is going to be huge full color photos of landmarks from the community and Berry College. "On one wall we'll have the reflecting pool and the Ford complex, another wall will feature the Frost Chapel," Aaron said. "Then on a third wall we'll have a shot of Rome's clock tower with many of the steeples from the downtown churches. It sort of represents my commitment to this community.
Aaron said new side-by-side dual drive-through windows will be among the first projects and once those are completed, he will start the interior gut of the building.
"We're still going to be able to serve customers right through the work up until maybe the last five to seven days when we'll shut down to complete a lot of the detail work," Aaron said.
Another highlight of the project will be the digital media board for customers at the drive-through. "We won't be the first in the nation but we'll be the first in North Georgia to offer that to our customers," Aaron said. "I'm going all out with this."
Aaron said the play area in front of the restaurant will also be replaced with a completely new play place featuring interactive digital wall games for children, more seating and more booths.
If the million dollar project's timetable plays out right, Aaron said the project will be completed sometime very early in July.
Fairview-E.S. Brown hosting barbecue and bake sale Friday
The group seeking to restore the historic Fairview-E.S. Brown school complex in Cave Spring will hold a barbecue and bake sale Friday at the Civic Center, 400 Civic Center Drive on Jackson Hill from 10 a.m. to 6 p.m.
Customers can reserve food online at www.fairviewbrown.org or purchase tickets from the Last Stop Gift Shop on Civic Center hill.
A rack of ribs and complete Boston butt are available for $30, pork or chicken barbecue plates sell for $10, a barbecue sandwich by itself is available for $6 and a pint container of special barbecue sauce is available for $5.
The event will feature a cake walk at noon Friday with goodies from some of Floyd County's top bakers including Nell Reagan's strawberry cake, Christa Jackson's Christmas coconut confection, Libby Levy's banana bonanza, Janet Byington's almond pound cake and a special treat for University of Georgia and University of Alabama fans from Jane Montgomery. Cake walk tickets can be purchased at the door. Each walk is $5 for three chances to win a cake.
Live entertainment will also be available throughout the day.
Department of Corrections looking for employees in Rome
The Georgia Department of Corrections will host a job fair at Georgia Northwestern Technical College in Rome onMay 31. The state agency is hiring correctional officers for Hay State Prison in Chattooga County.
The job fair will begin at 9 a.m. and continue through 2 p.m. at the GNTC campus at 1 Maurice Culberson Drive
People interested in becoming a state correctional officer need to bring a completed State of Georgia job application, available online at www.GDCJobs.com, however blank copies will be available on site.
Applicants must also have a valid driver's license, a high school diploma or GED transcript, SAT/ACT/Compass/Accuplacer scores and if Peace Officers Standards and Training certified, proof of that certification.
Candidates who complete interviews and are considered qualified candidates will receive hiring packages on the same day.