Who's Who: Adams Joins Harbin Surgery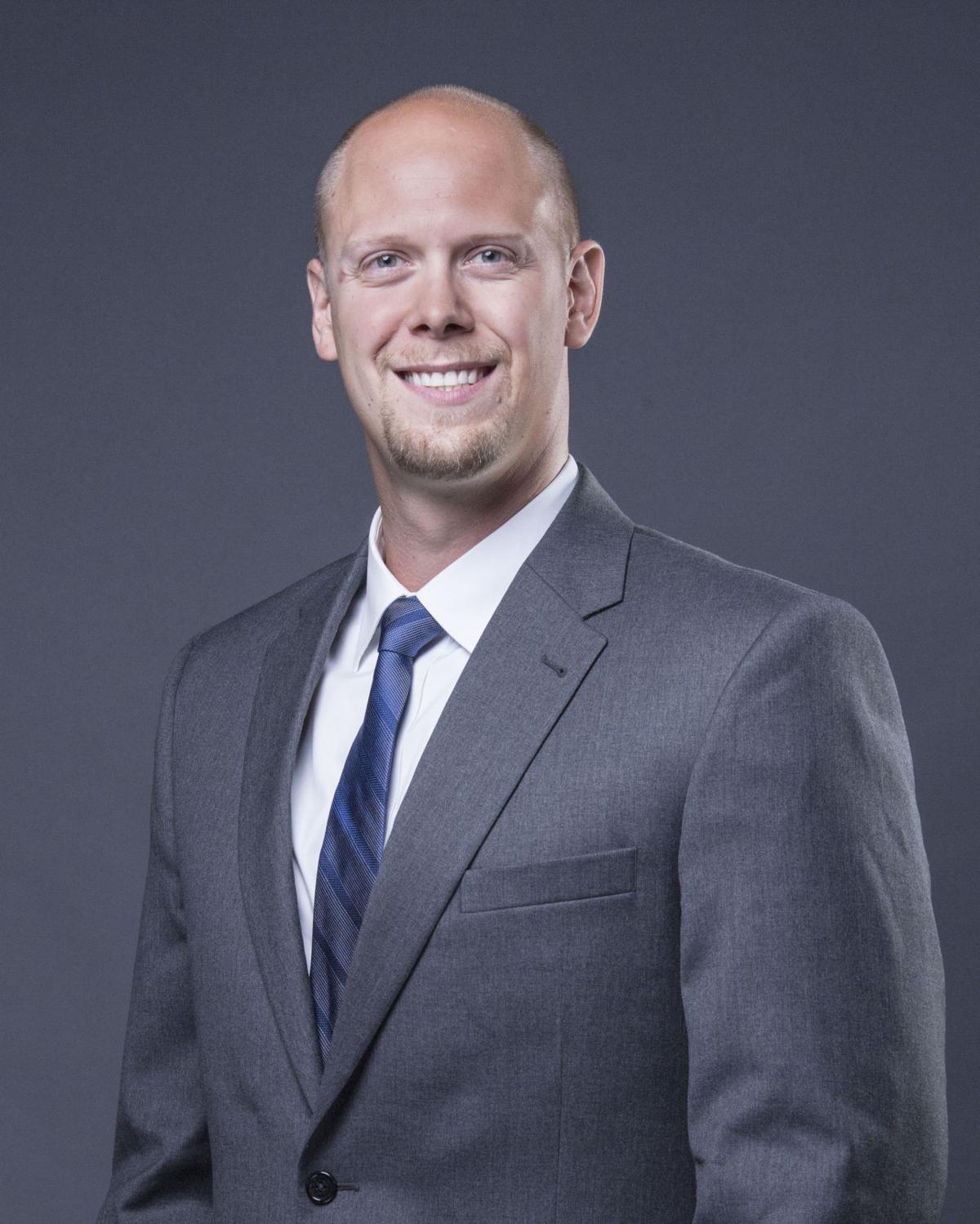 At a young age, Dr. Peter Adams asked his father, an oncologist, why he was a doctor.
"Why would I want any other job?" his dad replied, as if the idea of him not being a doctor wasn't even possible.
"I could see that my dad enjoyed the challenge of medicine and the difference he made in patients' lives," Dr. Adams says.
Dr. Adams notes there was never any pressure from his parents to follow in their footsteps. But seeing the love his father and mother, a pediatrician, had for their work, along with an aptitude for science and math led Dr. Adams down the path to becoming a doctor.
His journey to becoming a surgeon began early in his medical training.
"They allowed the medical students do a lot of emergency room consults and wanted us to be really hands on," Dr. Adams says. "There was a guy who was in a car accident and actually had his lip torn off. They let me sew his lip back on. I saw him a month later in rehab, and he was doing well. Being able to help that man was an awesome feeling."
The chance to make a dramatic difference in patients' lives made a huge impression on him.
"I really wanted to do something creative with my hands. I also relished the opportunity to make a positive impact and see measurable results in my patients," Dr. Adams says. "I was inspired by the surgeons in my surgery rotation in medical school. Surgery was my first rotation, and I got hooked on it."
Dr. Adams joins the practice of Dr. Paul Brock, Dr. Kelly Mayfield, Dr. Clarence McKemie, Dr. James Riley and Dr. Ryland Scott at Harbin Clinic General Surgery Rome located at 1825 Martha Berry Boulevard.
"We are pleased that Dr. Adams is joining our staff," Dr. Brock says. "He truly loves being a surgeon and caring for patients. He is a great addition to our team."
Dr. Adams path to Rome came during his time in a surgery fellowship in Virginia.
"I found Rome because my mentor at the University of Virginia trained Dr. Ryland Scott. He put me in touch with Dr. Scott," Dr. Adams says. "The general surgery physicians were looking for a new partner, and my wife and I came to Rome and checked it out."
Small-town charm, including a vibrant downtown with great neighborhoods and good schools helped lure Dr. Adams and his family to Northwest Georgia. Harbin Clinic's focus on the community also felt right to Dr. Adams. The climate didn't hurt either.
"We believe we can help make a difference in the community through our service at Harbin Clinic, and the climate is much warmer than Detroit," he says.
Dr. Adams served his general surgery residency at Henry Ford Hospital in Detroit. He also finished an Innovation Fellowship as well as a Surgical Quality and Safety Fellowship at Henry Ford Hospital before completing a Bariatric and Minimally Invasive Surgery Fellowship at the University of Virginia.
Dr. Adams says he enjoys laparoscopic and gastrointestinal surgery because it requires technical precision and has measurable benefits for patients.
When he's not impacting patients' lives, Dr. Adams enjoys spending time with his wife and three daughters. He likes to cook and is proud that he makes pizza dough from scratch and he also enjoys exercising and sharing his love of the outdoors with his family.
While being a surgeon is important, Dr. Adams ranks being a father high on the list as well.
"Being a dad is incredible. If I'm feeling miserable about something in my life, I look at my daughters and they give me perspective and help me refocus," Dr. Adams says. "They can really help lift me up. It's pretty awesome."
To schedule an appointment with Dr. Adams or to learn more about Harbin Clinic General Surgery Rome call 706-236-6328 or visit our website at harbinclinic.com/generalsurgery.