Sheriff's office names Employee of the Quarter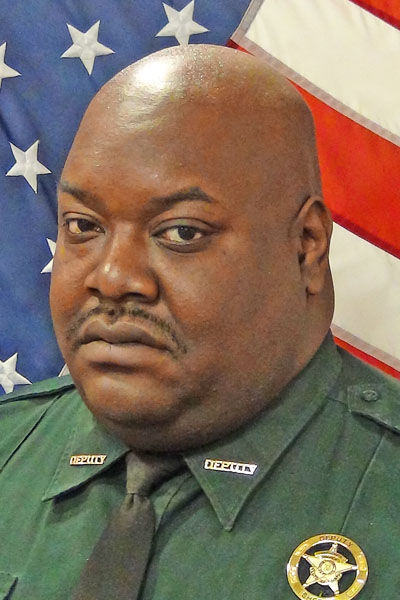 Tony Boston was named Employee of the Quarter for the quarter ending December, 2016.
Boston is recognized as being an "exceptional employee who goes beyond his duties each day." He is noted as performing every aspect of his job "exceptionally well" and that he is a "great addition" to the jail division. Corporal Boston's supervisors and peers see him as always very observant, demonstrates a keen zeal and is very diligent.  
According to the news release by the Floyd County Sheriff's Office:
"Boston's dependability and willingness to assist the general public, deputies, staff and supervisors is outstanding. Corporal Boston is noted as one who takes initiative and has an exceptional attitude; he takes pride in his work and it shows.
"Boston also unselfishly volunteers himself to be available outside the parameters of his normal work duties with a strong commitment to assist in the goals and objectives of the Floyd County Sheriff's Office. He is a very good multitasker and extremely helpful — willing to lend a helping hand — and is very instrumental in helping with the Child Identification program & the Teen Maze."
Boston has been employed with the Floyd County Sheriff's Office since March 10, 2010, and is certified as a Jail Officer and Peace Officer.  Boston has worked in various capacities with the Floyd County Sheriff's Office including Jail Officer in the jail division and as a Deputy and Senior Deputy in the warrant division.