Marty Robinson selected EMS Director at Redmond Regional Medical Center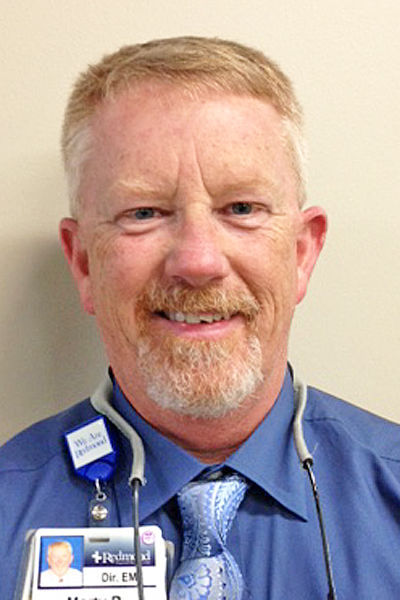 Marty Robinson has been named the director of Emergency Medical Services (EMS) at Redmond Regional Medical Center. In this role, Robinson will manage numerous Redmond medical staff consisting of paramedics and emergency medical technicians (EMTs) who serve the Chattooga, Polk and Floyd counties.
Robinson began his career as a volunteer firefighter in 1985 with the Rockmart Fire Department, then transitioned to career firefighter in 1990, attaining the rank of sergeant. He then became an EMT in 1991 and began working for Polk County EMS. He received his diploma in paramedic technology from Coosa Valley Technical School in 1993. Robinson continued in both careers until 1995 when he chose to pursue a career solely in emergency medical services. He continued to work for Polk County EMS until 2009, attaining the rank of shift supervisor.
In 2009, Redmond EMS acquired the 911 contract for Polk County to provide 911 EMS service and this is when Robinson transitioned to Redmond. He worked as a shift captain from 2009 until 2015 when he then became a district commander. Robinson has been a district commander until he accepted the position of director of EMS this year.
"Marty is committed to quality service and has a servant leadership style that has become evident during his time at Redmond. His positive attitude and varied experiences have helped him as the interim director and are just a part of what led him to becoming the top choice to fill this position," said Joe Gleason, Redmond assistant administrator, about the selection of Robinson.