Gola Burton named 2016 Employee of the Year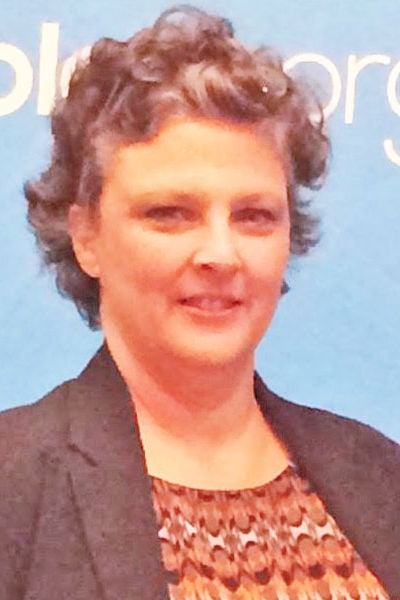 Gola Burton, educator and trainer at the Cave Spring Center, has been named the 2016 recipient of the Georgia Vocational Rehabilitation Agency (GVRA) Employee of the Year.
Cave Spring Center is one of six programs in the statewide GVRA that serves adults with disabilities to be trained to be employable in the workforce. GVRA has 1,400 employees across the state of Georgia.
In her two and half years with Cave Spring Center, she provides instruction in the Job Readiness Training program that prepares its students to learn employable skills and work off campus to gain real life work experience.
According to a news release issued by the Cave Spring Center, "She has demonstrated the passion to work with all of our students, deaf, hard of hearing or with other disabilities, in every way possible. Mrs. Burton is willing to do whatever it takes for each student to learn new skills and thrive to be successful back home in their communities. Mrs. Burton does not look at the disability, she looks at the abilities.  For this reason, she was nominated and chosen as the 2016 recipient of the GVRA Employee of the Year.
"Mrs. Burton earned and deserved this award," continued the release, "We are grateful that Mrs. Burton is a part of the team at Cave Spring Center."