GNTC's Watt Wins Achievement and Service Awards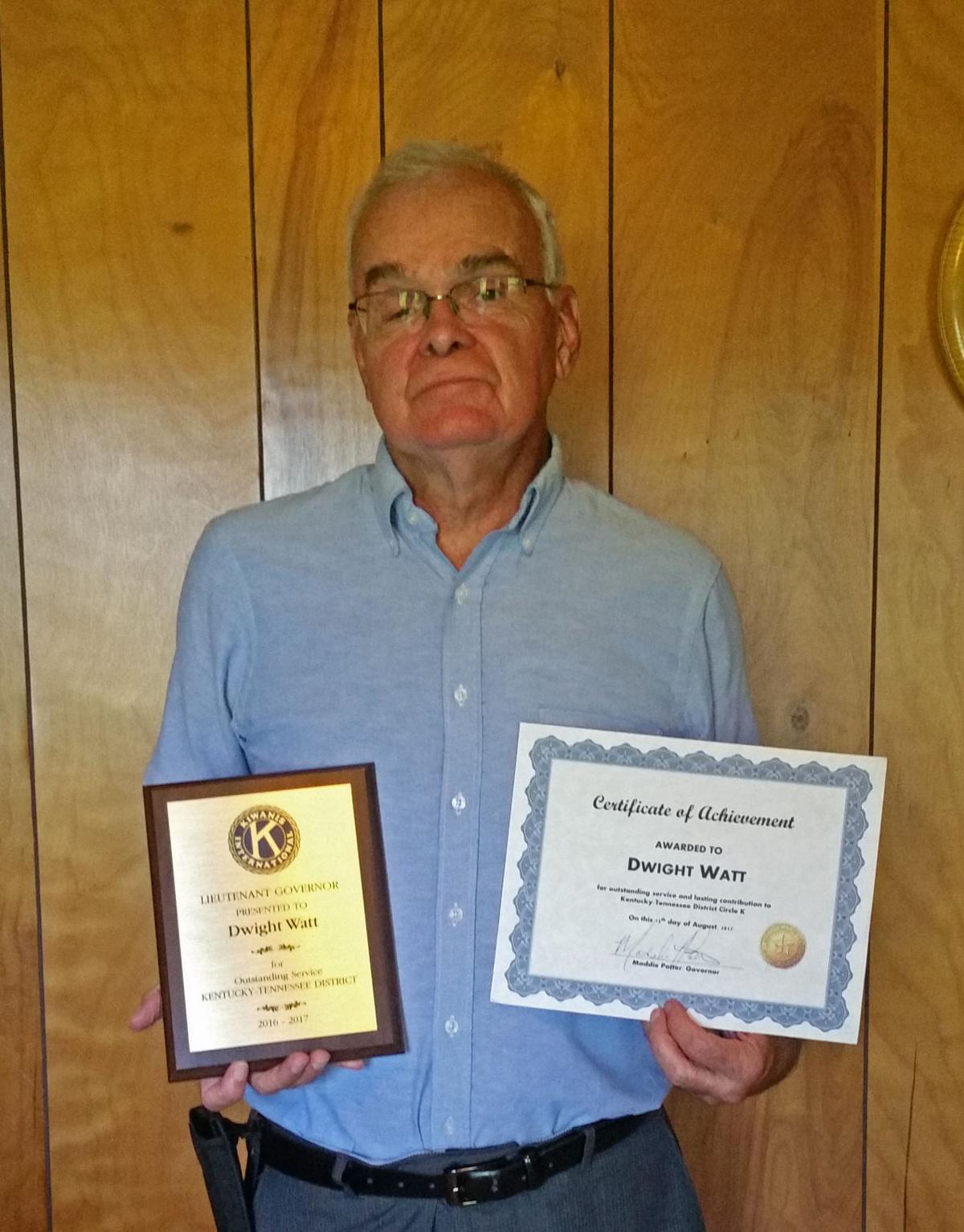 One of the nation's largest charitable organizations has honored a Georgia Northwestern Technical College Computer Information Systems professional for his service to the Northwest Georgia community.
At the 2017 Kiwanis Club district convention for Kentucky and Tennessee, Dr. Dwight Watt was honored for his service in working as an administrator with the public service organization. Watt will finish his term as a Lieutenant Governor of Kiwanis at the end of September. The district Kiwanis Club awarded him a plaque recognizing the honor.
Watt also stole the show as he was honored for his service to Circle K International (Circle K). The collegiate branch of the Kiwanians awarded Watt a certificate honoring his support of the student side of the non-profit organization for his work with their online presence. Watt is Georgia Northwestern's Program Director of CISCO and Computer Information Systems on the college's Walker County Campus.
Kiwanis International administrators awarded Watt with both awards during the Kiwanis Kentucky-Tennessee District Convention in Louisville, Kentucky during the week of August 14. "The Circle K award was a complete surprise to me," said Watt. "I have been working with them on their website for the past year."
As for the Kiwanians in Northwest Georgia, Watt and members of the local branch helped its sister chapter in Chattanooga this summer. The two groups were part of an effort to build a fitness park at The Howard School in Hamilton County, Tennessee.