Edwards joins Toles, Temple and Wright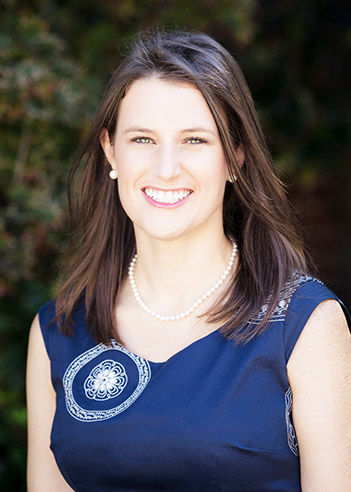 Katie Gettis Edwards recently joined the team at Toles, Temple, and Wright as a Realtor.
Edwards is no stranger to the real estate market, having grown up with a father that has been actively involved in the Atlanta area market for years. Coupled with her love for renovating historic homes and her desire to work with people, real estate was a natural fit.
A native of Gwinnett County, Edwards moved to Rome in 2002 to attend Berry College, where she received a Bachelor of Science degree in Early Childhood Education. Staying in Rome after college, Edwards and her husband, Andy, have enjoyed being active members in the Rome community. You can often find her around town from running with the Rome Chapter of Mom's Run This Town, cheering on her kids at Grizzard Park for Rome Arsenal soccer, serving in various roles at Seven Hills Fellowship, or volunteering at her kids' school.
Prior to joining the team at Toles, Temple, and Wright, Edwards worked at WinShape Teams, where her strength of serving others with exceptional service was highlighted.
Edwards is excited for the opportunity to showcase the Rome she fell in love with and to assist families and individuals in realizing their housing dreams.
Edwards enjoys coming home to her husband, Andy, kids, AG and Avi-Kate, and their dog, Samson.