Dr. Asmitha Sathiyakumar joins Harbin Clinic Spine and Pain Management Rome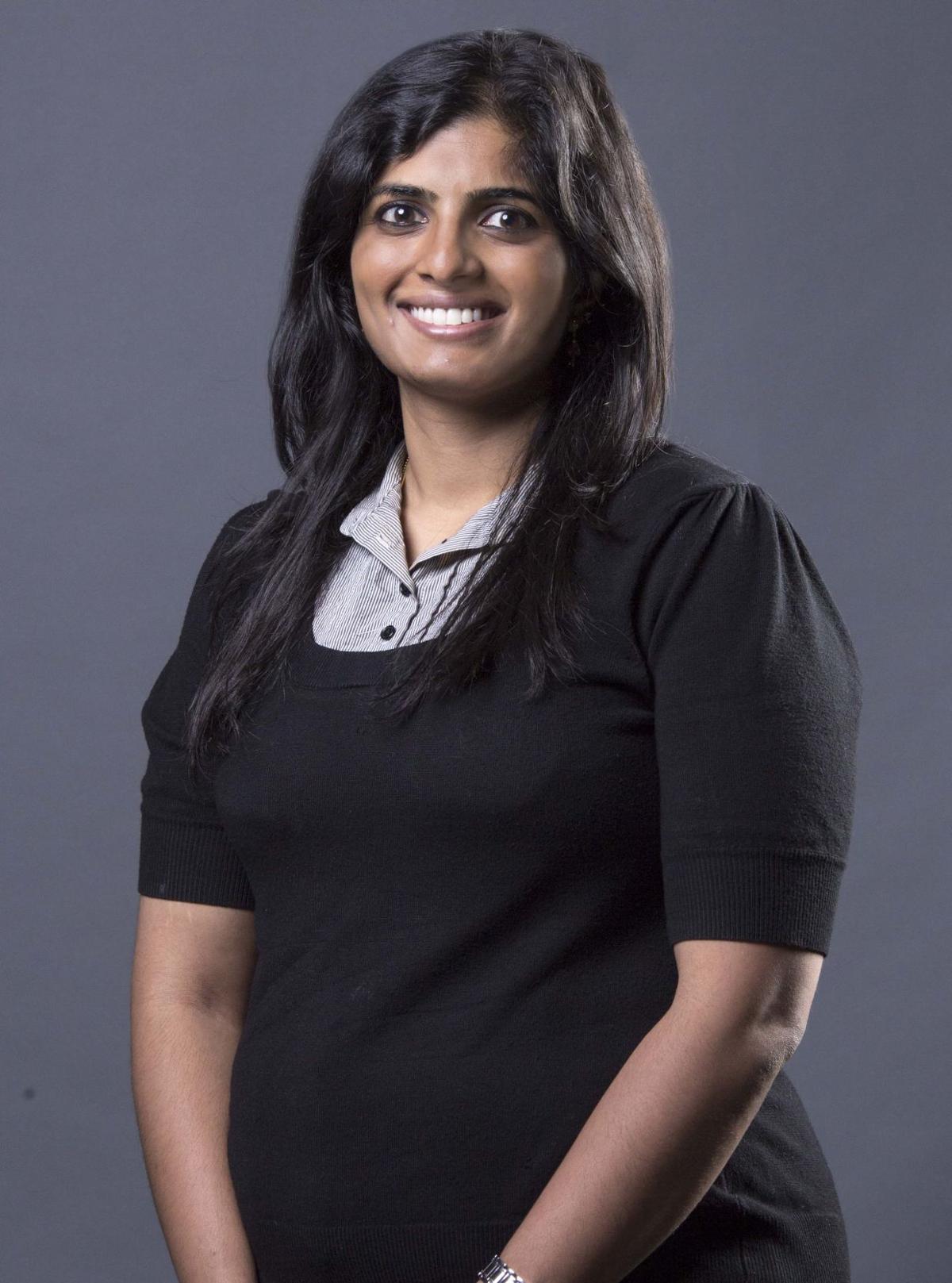 Harbin Clinic Spine & Pain Management Rome welcomes Dr. Sathiyakumar to its team of physicians dedicated to caring completely for the backbones and achy joints of Rome.
"Dr. Sathiyakumar has a very versatile skillset that makes her a tremendous asset to Harbin Clinic," says Dr. Richard Donadio, a Spine and Pain physician who has been at Harbin for more than 20 years. "With her focus on head and neck injuries and her expert training in addressing pelvic pain in women, Dr. Sathiyakumar's presence at Harbin Clinic only enhances the great care our patients receive. We're very excited she's joining us."
"I'm ecstatic about my career with Harbin Clinic; I already feel very welcomed by the physicians and clinic staff," says Dr. Sathiyakumar. "I'm ready to help my patients manage and allay their back and joint pains."
Born in Texas, but raised in Rochester NY, Dr. Sathiyakumar moved to Atlanta with her parents in 2002, just two years before she went to college at Vanderbilt University for her undergraduate degree.
After earning her Medical Doctorate degree from Vanderbilt University School of Medicine in Nashville, TN, Dr. Sathiyakumar completed her residency at Johns Hopkins Hospital Department of Anesthesiology and Critical Care Medicine in Baltimore, MD.
A member of the American Society of Anesthesiologists and the Spine Intervention Society, Dr. Sathiyakumar completed her fellowship in interventional pain and pain management within the Department of Anesthesiology at Emory University Hospital in Atlanta.
She was drawn to moving back to Georgia to be closer to her parents. A newlywed, she and her husband, Dr. Amarabalan Rajendran (Dr. Raj) chose to move to Rome, and Dr. Raj is a doctor at Kindred Hospital.