BOE election technician receives 19 year recognition of service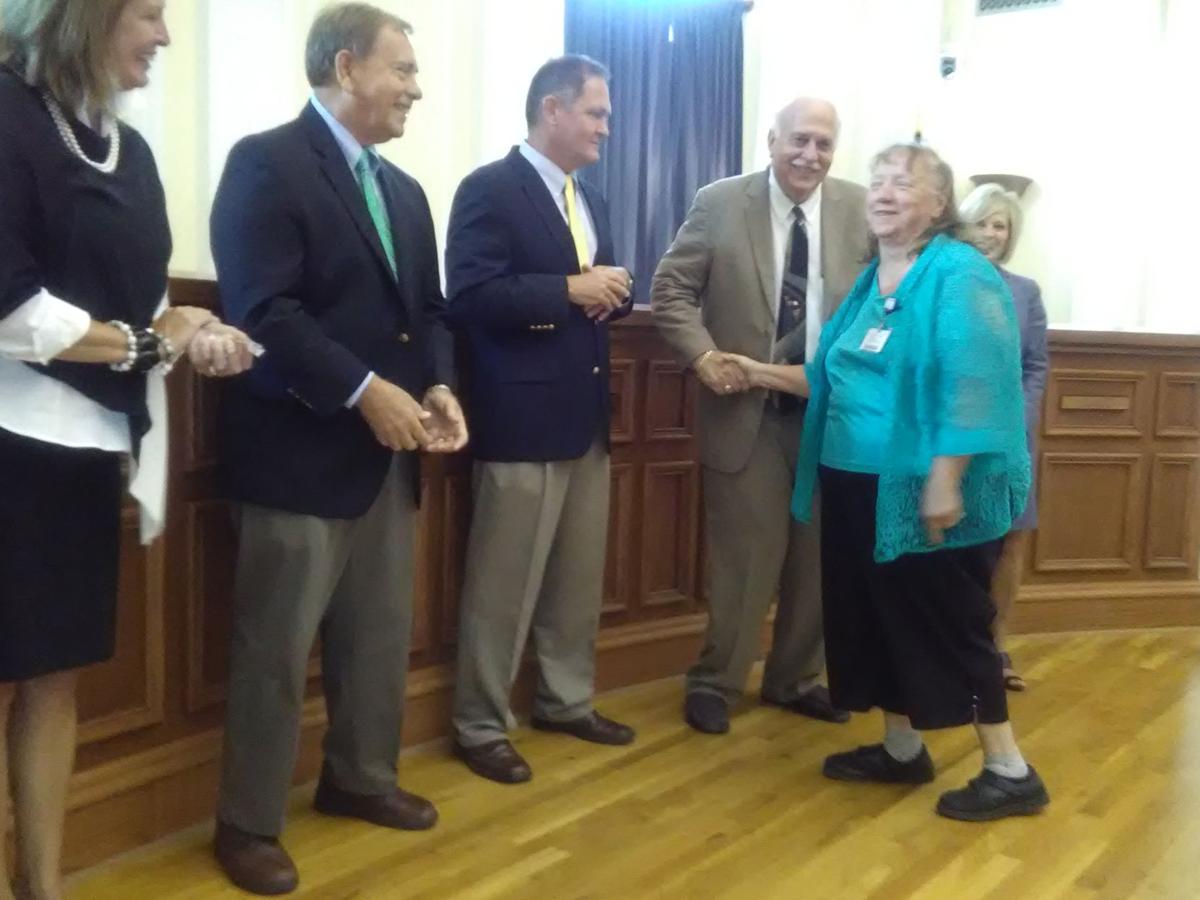 Donna Maldonado was recognized by the Floyd County Board of Commissioners for 19 years of public service within Floyd County.
According to Board Chairman Steve Miller, "The knowledge and expertise that Donna has gained over her tenure here and what that brings to the elections office is a great asset to not only the board, but to the entire Floyd County community as well." Maldonado, who works for the Floyd County Board of Elections and Registration as an elections technician, was presented with the staff pin at the June 13 meeting of the commissioners at 12 E. Fourth Ave., at the County Administration Building.
"The pin is presented monthly to county employees for their commitment and motivation to serving Floyd County citizens," noted Floyd County's elections supervisor, Willie Green III.