New regulations promoted by the Centers for Medicare & Medicaid Services (CMS) now require that hospitals post pricing information online in a manner that is easily obtained through mobile technology in an attempt to enhance transparency across the healthcare industry.
"It's about as clear as mud," said Bob Babcock, a Rome insurance broker.  
Like the 2015 rule, CMS notes that Section 2718(e) of the Public Health Service Act, which was approved as part of the Obama administration's Affordable Care Act, mandates that all hospitals across the United States create and regularly update in a public manner a list of the hospital's standard charges for items and services offered by the hospitals annually.
The machine-readable format, mandated in an update that became effective Jan. 1, requires the pricing data to be in a format that can easily be imported into a computer system. The PDF, on the other hand, can be a digitally-accessible document but cannot be easily imported/read into a computer system.
Shopping for healthcare is not as simple as shopping for a new flat screen television to hang on the wall of a living room or den. Even after someone who considers themselves to be computer savvy is able to access the data, what they will find is generally not the exact pricing data that might apply to that person's individual circumstances.
Babcock said shopping for healthcare is more prevalent in larger markets than here in Rome. He used the need for an MRI as an example.
"They may have seven or eight different places to go get one," Babcock said. "Little Rome, Georgia, we still trust our doctors and hope that we can get scheduled to get those tests in a reasonable timeframe, whereas in Atlanta you could make the calls and get one scheduled within an hour or so."
Redmond Regional Medical Center sent the Rome News-Tribune a statement saying,
"We have been focused on pricing transparency for many years because we believe it's important for patients to be able to make informed choices about their healthcare and understand their financial obligations. Redmond Regional Medical Center has been providing pricing estimates and information about the billing process online since 2007."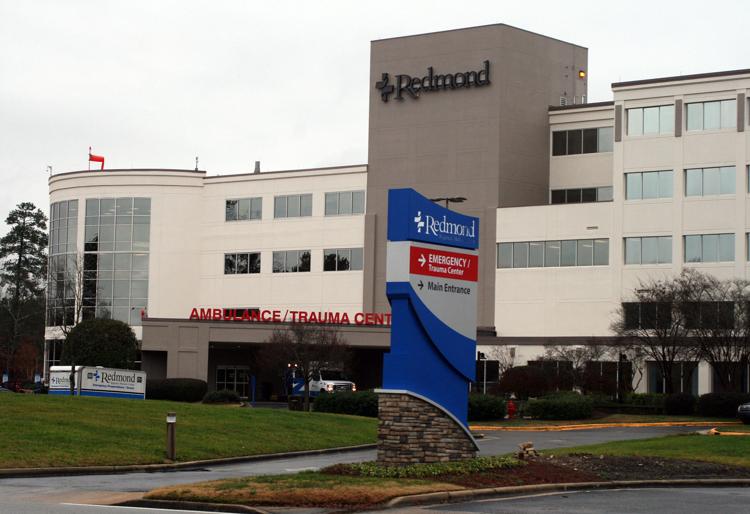 Similarly, Floyd Medical Center (FMC) responded to questions from Rome News-Tribune explaining that there are multiple components that determine total out-of-pocket cost for healthcare.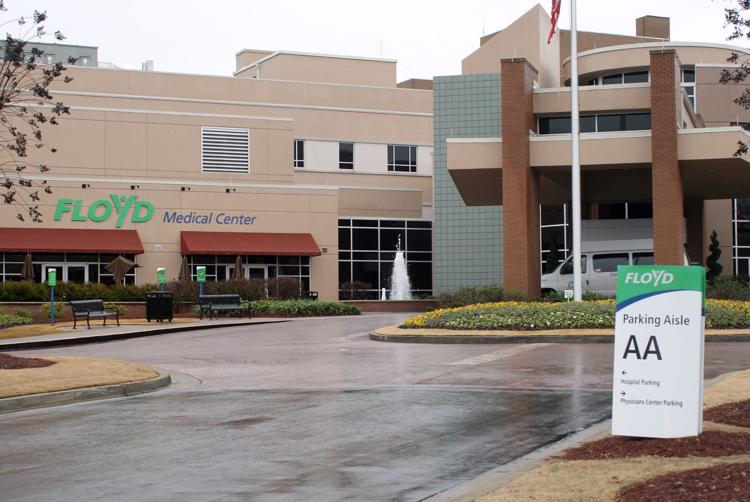 "These include, among other factors, whether you have insurance, the type of coverage you have, whether you have secondary or supplemental insurance, whether the care being provided is covered by your insurance and whether the service was authorized by your insurance carrier," according to the statement. "Also, there may be unforeseen costs related to your care, such as medical complications, additional services that were performed that were unknown at the time of the service or any special accommodations or considerations that were necessary."
Why the update? In part because more and more Northwest Georgians, and folks all over the country, are faced with taking on the bulk of their healthcare expenses out of pocket.  For years, the political debate was related to access to healthcare, how many people have access to insurance. There has been a trend for large increases in deductibles, so while individuals may have insurance, it often doesn't kick in until bills become astronomical.
Babcock said the numbers show that there are quite a number of people who forego care because of high out-of-pocket expenses, whether its deductibles or in-network or out-of-network.
"The trend is to do without the healthcare," Babcock said. He said that when carriers went up dramatically with premiums in 2018, a lot of people decided simply not to sign up for insurance. "If they needed the care they would wait and sign up for services when the chronic conditions hit," Babcock said.
Redmond's response is that, "Uninsured patients are eligible for free care through our charity care program or they receive our uninsured discounts, which are similar to the discounts a private insurance plan gets. In 2017, we expanded our discounts to help more patients, including those who are uninsured or underinsured, who may have trouble paying for hospital services by capping bills for eligible patients who earn up to 400 percent of the Federal Poverty Level." 
If an individual does have insurance, he, or she, then has to determine whether or not a medical facility is "in" network to take advantage of the insurance. Insurance carriers negotiate with hospitals to get discounted rates on different procedures, which is why individuals typically pay less when an in-network provider performs the procedure at an in-network facility.
It's not at all unusual for contracts between the carriers and the hospitals to include a gag clause, making it impossible for either the carrier or the hospital to talk about the rates they've negotiated as part of their network agreement.
Floyd Medical Center indicates the chargemaster amounts listed on the hospital websites are the amounts billed to an insurance company, Medicare or Medicaid.
"Those insurers and government payors then apply their contracted reimbursement rates to the services that are billed. Patients who do not have insurance may qualify for financial assistance," the statement reads.
Rome State Sen. Chuck Hufstetler surprised many local business and government leaders Thursday morning during the annual Rome Floyd Chamber Pre-Legislative Forum when he said that Georgia was the number one state for "narrow networks" and that several different approaches to expanding coverage of the networks are being considered by the General Assembly.
FMC officials say the most reliable way to compare pricing is to find out the old-fashioned way. Call the hospital for an estimate.
"Once you supply information about your insurance coverage and the procedure or service your physician is recommending, the hospital representative will be able to estimate how much your insurance will cover, your co-pay amount and whether you qualify for financial assistance," reads the statement from the hospital.
Floyd patient financial services representatives are available  at 706-509-3777. Redmond officials are available at 706-291-0291, extension 3951.