United Renewable Energy looking to do business in Floyd County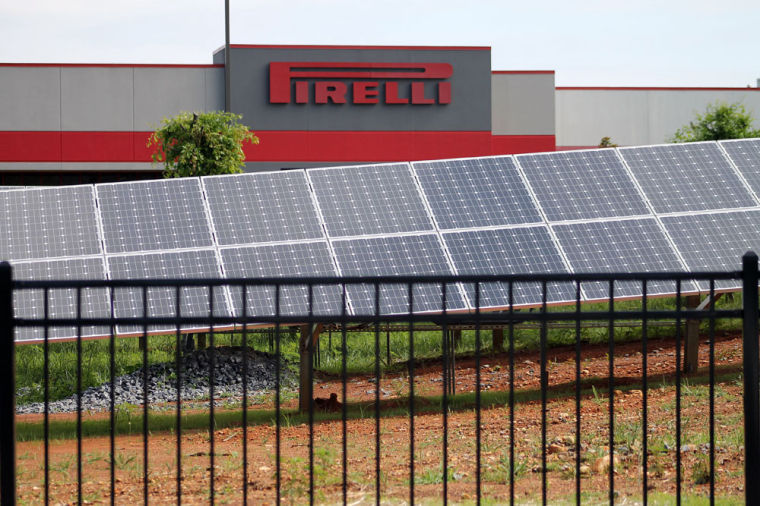 An Alpharetta-based firm hopes to build a solar farm in Floyd County, but first has to jump a hurdle presented by the Unified Land Development Code.
United Renewable Energy President Bill Silva said the company is looking at several potential sites in Floyd County.
He said the average-size solar farm would need about six acres of property. A solar farm of that size could generate approximately 1 megawatt of electricity.
Silva said 1 megawatt of power can provide electricity for about 100 homes annually. That figure is in line with Georgia Power estimates that 1 megawatt can power 131 homes annually during sunny weather with low night usage of electricity, said John Kraft, a spokesman for Georgia Power.
The problem is the ULDC was drafted before solar farms were envisioned here.
United Renewable Energy won a pledge from the Rome-Floyd Planning Commission Thursday to conduct a public hearing and consider a text amendment that would permit such operations when the planning commission meets again July 3.
While a solar farm was developed within the past year directly in front of the Pirelli Tire North America headquarters plant in Floyd County Industrial Park, Rome-Floyd Planning Director Sue Hiller said that particular array is considered an accessory to the Pirelli plant and is a heavy industrial zoning district.
"The solar farm industry makes the argument, and I think there's some merit to it, that it's not really a power plant in the traditional sense and is a pretty passive operation," Hiller said. "They are saying they call it a solar farm because they feel it could function well in agricultural areas so that is what they are requesting."
There are several solar farms already in Polk County.
In a letter to the planning commission, Sam Miles, director of project development in Georgia for United Renewable Energy, said solar farms increase the productivity of land and the tax base with minimal use of services.
"Like traditional agriculture, once the site has been prepped, there is very little activity, traffic, noise or light associated with ongoing operations," Miles wrote.
He said the specific electric infrastructure in Floyd County led the company to focus a major portion of its site selection efforts for participation in the Georgia Power Advanced Solar Initiative in Floyd County.
The Georgia Public Service Commission authorized the Advanced Solar Initiative in 2012. Georgia Power established a goal of contracting for 210 megawatts of solar capacity across the state by the end of 2014. Georgia Power's Kraft predicted that goal will be met by the utility.
Georgia Power is also working to build three 30 megawatt facilities at Fort Gordon near Augusta, Fort Stewart near Savannah and Fort Benning near Columbus.