Two Can Do catering merges with Harvest Moon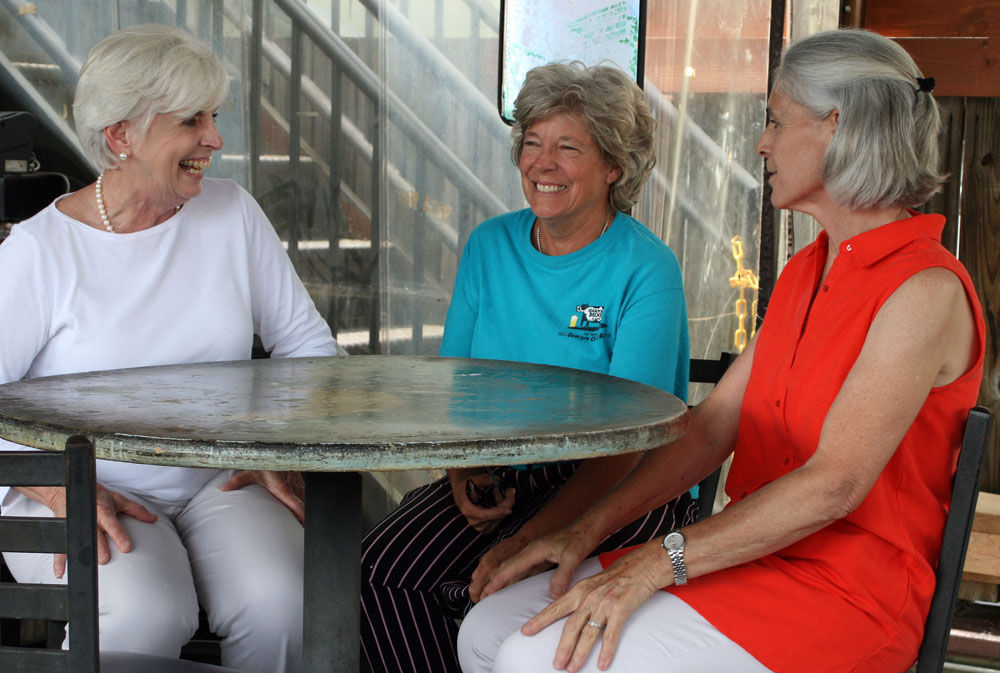 The corporate pairing of Rome restaurateur Ginny Kibler with local caterers Barbara Triplitt and Ellen Keene is a match made, well, on the moon. Make that the Moon Roof — of the Harvest Moon Cafe, 234 Broad St., where Keene and Triplitt, owner of Two Can Do Catering, will take on catering responsibilities for Harvest Moon.
Kibler said that when her catering director Jody Jones said she would be leaving for an opportunity at Barnsley Gardens near Adairsville, Jones recommended Kibler talk to Triplitt and Keene. "We've been good friends along the way and I thought I'd go talk with them," Kibler said. It didn't take but just a couple of conversations to negotiate the deal for Triplitt and Keene to make the move from their offices in Forrest Place.
"The expertise Ellen and Barbara bring to Harvest Moon is invaluable," Kibler said. Keene and Triplitt have been in the catering business since 1992.
"There's such a great staff over here that we can join forces and be able to do some things we haven't been able to do, because it was only Ellen and I and the few people that help us," Triplitt said. "We're hoping to enhance the package that Ginny has had for years."
Triplitt said jobs Two Can Do has booked through the end of the year will be honored, but around the first of the year, Two Can Do will effectively be dissolved, though they do plan to keep office space in Forrest Place to run their Dinners to Go program on Wednesday nights. "Ginny has been so gracious to say that we can still do that," Triplitt said. "We've got some people that seemingly are hungry on Wednesday and they just want to take it home and eat it."
People interested in picking up a ready-cooked meal on Wednesday nights can call Two Can Do at 706-232-1219 by Tuesday afternoon and place their order to be picked up at their office in Forrest Place on Wednesday evening.
"In the interim we'll kind of being working for Ginny and doing a little bit of Two Can Do, and we'll still continue to do our Dinners to Go program on Wednesdays.