A deep-pocketed Republican group that began the year vowing to focus on the tax overhaul has mentioned the GOP's signature legislative achievement in just a fraction of its TV ads in 2018, a signal that the issue hasn't been the political boon party leaders hoped it would be.
The Congressional Leadership Fund, a super political action committee that's the largest-spending political group this cycle, has put out 31,220 broadcast spots in the first nine months of 2018, just 17.3 percent of which referred to the tax law, according to data from Kantar Media's CMAG, which tracks political advertising.
Jarrard told members of the Rome Rotary Club that the tax law was forced to use the Byrd Rule, which allows legislation to be blocked if it increases the federal deficit over an extended period of time. Much of the law will sunset in 2025.
"It is the most significant tax law change we've had in 30 years," Jarrard said. "It affects individuals, companies, partnerships — just about any entity."
At one time there was talk about reducing the number of tax brackets for individuals, but Jarrard said there is fundamentally the same number of brackets, just different numbers inside those brackets.
Married couples filing a joint return earning less than $19,050 fall into a 10 percent bracket; from $19,050 to $77,400 fall into a 12 percent bracket; $77,400 - $165,000 will pay 22 percent; $165,000 - $315,000 pay 24 percent; $315,000 to $400,000 fall into the 32 percent bracket; those earning between $400,000 and $600,000 will pay 35 percent while those over $600,000 will pay 37 percent unless Congress makes changes to the law between now and then.
The way those brackets are set is among the provisions in the law that will sunset in 2025.
Another major change is the doubling of the standard deduction, from $12,000 to $24,000.
"Those will be adjusted for inflation after 2018," Jarrard said.
A lot of personal exemptions however, have been eliminated, along with a lot of miscellaneous itemized deductions. Most of those get into IRA or investment fees or unreimbursed business expenses.
Child tax credits increases from $1,000 to $2,000 however the child must have a valid Social Security number.
Jarrard also explained the new law allows individuals to make required distributions from IRA accounts directly to charitable organizations, which will reduce taxable income.
Some of the changes related to businesses and C corporations include a rate change for C corporations to 21 percent. That could have been as high as 39 percent under the old law. Interest deductions have been capped for the net interest expense at 30 percent of adjusted taxable income, so companies that are borrowing money are now limited as to how much interest they can deduct.
Partnerships, corporations and sole proprietorships pay the individual rates and those are fundamentally unchanged.
"Net operating losses are limited to 80 percent of the taxable income of the following year that there is taxable income," Jarrard said.
"So some planning needs to take place to understand what's taking place and how you can take advantage of some of these things," Jarrard said.
Rich Lampkin, head of the Rome-Floyd County United Way, asked about the potential impact of the new law on charitable giving.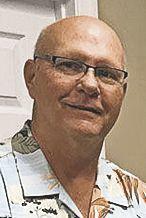 "We don't know yet," Jarrard said. "I think people that have a charitable intent will still be charitable whether they get a deduction or not."
The accountant said there has been a lot of talk about changes relative to capital gains taxes, but there have been no changes that he's seen yet. There are still some things out there that really have not been given definition as capital gains," Jarrard said.
Qualified lease-holder improvement property has been stretched out to 39 years from 15 years. Jarrard said that could be pretty impactful for people taking depreciation over a shorter period of time.
Hardy Realty broker Jimmy Byars asked Jarrard what he felt the most meaningful change was for small businesses. Jarrard said that those in the real estate business might consider the interest deduction to be a big change.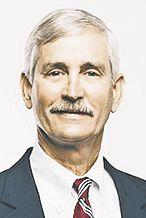 "Depending on how much you have leveraged the ability to deduct that interest — where in the past you've been able to deduct 100 percent of it — now you're going to be limited," Jarrard said.
"The central question for November is: Does the middle think we cut their taxes? If the answer to that is 'yes,' Republicans will keep the House," Corry Bliss, the executive director of the super-PAC, said in a March interview. A month earlier, in a New York Times article, Bliss told Republican candidates who want to keep their majorities in Congress to "shut up and stop talking" unless it's about the tax cut.
But an internal Republican National Committee poll concluded that their party has "lost the messaging battle" on the tax law because Americans believe by a 2-to-1 margin that it benefits the wealthy and large corporations over the middle class.
Most Americans will see after-tax benefits, with top earners enjoying the largest gains, tax specialists have said.
The Associated Press contributed to this story