Small Business Snapshot: Southern Sisters Design and Vinyl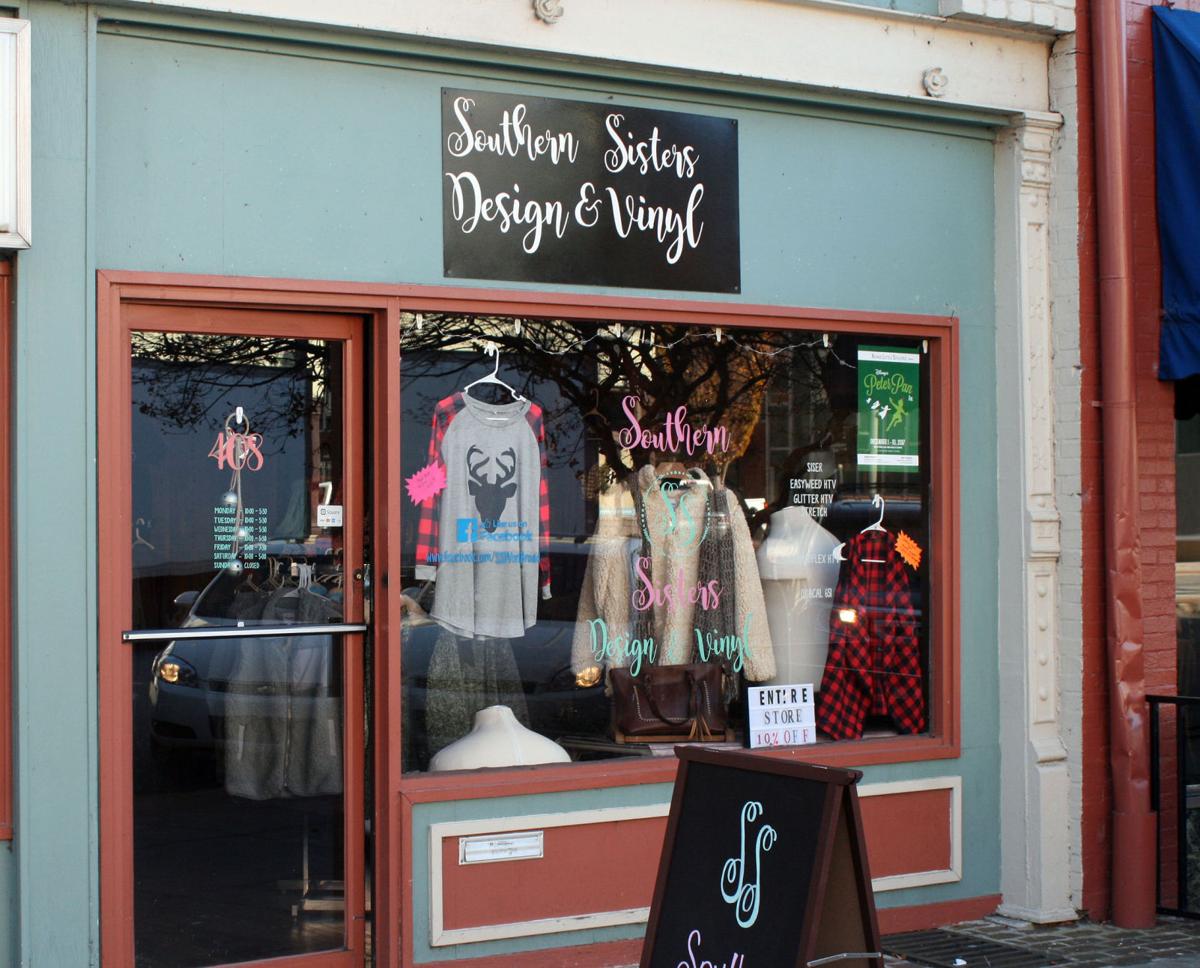 Michelle Wright and Tyler Tate, owners of Southern Sisters Design & Vinyl, answer the questions for today's Small Business Snapshot.
What is the primary purpose of your business?
Selling heat transfer vinyls, sticky vinyl, some boutique clothing and personalized shirts.
What is the business background of the owners?
Michelle has been doing it out of her house for 3+ years. She works fulltime for Dr. Bill Dismuke. Tyler worked for Heritage Honda and left to open this business up and run it full time. Michelle and Tyler are sisters.
Why did you start (or purchase) this particular business?
We started it up to let Tyler take on a new adventure and to move everything out of Michelle's house and have one designated location for all.
What makes your business unique?
We personalize for you and usually have it ready within a week or less.
What do you enjoy most about your chosen profession?
We love meeting new people and being able to a one-of-a-kind item for them.
What has been the biggest or most interesting challenge to overcome as a small business owner?
Learning what all tasks there are in opening a store front and getting our name out.
Is there anything else you'd like to share with our readers?
Just come see us, even just to say, "Hi!"
THE FACTS
Business Age: 2 weeks
Owners: Michelle Wright and Tyler Tate
Location: 408 Broad St.
Employees: 2
Telephone: 706-584-7314
Hours: Monday-Thursday & Saturday 10 a.m.-5:30 p.m., Friday 10 a.m.-7 p.m.
Web site: www.facebook.com/SSDVonBroad
Email Address: southernsistersdesign1@gmail.com