Romans Reach Out: Rome Photo Club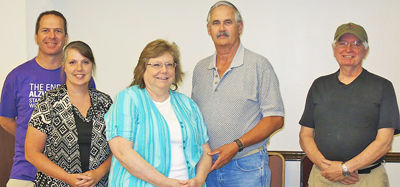 Rich Carman, membership chair of the Rome Photo Club, answers the questions for today's Roman Reachout.
What is the purpose of your organization?
The club strives to provide an environment in which people can learn  more about their cameras, digital editing and photography.
The club activities are funded through the dues of members. Dues are $24 per year for adult members. Full time students only have to pay $12. We also have a Junior membership for those people who are under 16 years of age. Dues are prorated at $2 per month for new members.
How did you obtain position of membership chair, and why did you pursue this position?
After serving as president of the club for six consecutive years, I stepped down and Lorrie Smith took on the responsibilities as President. After a short break from the club, I voluntarily took on the position as the membership chair.
What do you enjoy most acting as part of this organization?
It is really satisfying to see someone who has learned how to use their camera and get the desired photos that they have been after. When I hear them say "Now I get it!," it is really rewarding to me.
What is your organization's biggest challenge?
In my opinion, our biggest challenge is getting recognition in the community. We have done some public service events and have gotten some exposure from that, but we need more. The more members we get, the  more programs and activities we can run.
Is there something else you would like to say to our readers?
If you are interested in photography we are the local group to check out. We have workshops or speakers at our meetings. We have about 50 members ranging from amateurs to professionals.
Some of our members use small, point and shoot pocket cameras and some use expensive DSLR  cameras with all the bells and whistles. Everyone is friendly and more than willing to help each other learn. We have beginner workshops and competitions that are free for members.
We also have local outings to areas of interest in the area of Rome. New members can attend one of our meetings before deciding to join.
Membership Chair: Rich Carman
Location: Oak Hill Church of Christ
Organization's age: 10 or 11 years
Hours: Third Monday of the month at 6:30 p.m.
Telephone: For new members call Rich Carman at 706-291-8561. Others: Lorrie Smith at 770-315-7948