Purely You Health and Beauty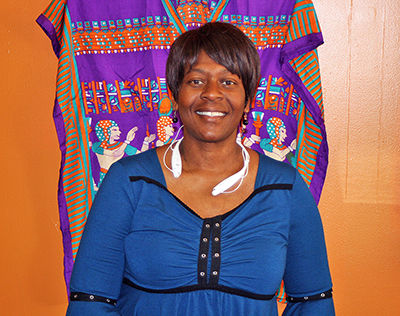 Who are answering the questions for today's Small Business Snapshot?
Saronna and Curtis Adams, who are natives of Rome and say they are led to give back to a community that helped to nurture and grow them.
What is the primary purpose of your business?
The primary purpose of our business is to provide beauty supplies to a diverse population of customers.
 What is the business background of the owners?
Saronna has some experience operating various business ventures in the Chattanooga area and Curtis has worked in various capacities in retail in the Rome community.
Why did you start this particular business?
We decided to start this particular business to serve the public with a much needed service, a warm, welcoming atmosphere that will foster a sense of pride and respect in the community.
What makes your business unique?
Purely You Health and Beauty seeks to service the individual needs of the whole person or family that patronizes our business. Our goal is to get to know our customer base and their unique needs and in doing so become a positive influence in the community, both economically and spiritually.
What do you enjoy most about your chosen profession?
Helping others has always been a goal and mission of ours. We enjoy helping others meet their needs in the community as well as ministering to the hearts, minds and spirits of the youth in the community. The smiling faces as well as the interactions with the customer give us great enjoyment. With the support and encouragement of the community at large, we hope to grow and give back to the community.
What has been the biggest challenge to overcome as small business owners?
Our biggest challenge to date has been getting the word out to our customer base that we are up and running and ready to service the community.
Is there anything else you'd like to share with our readers?
Yes, we are excited about the opportunity that God has given us to be a service to the Rome community and about the prospect of growing this business; a giving back to a community that has given so much to us. Come by to see us here at Purely You Health and Beauty. Together we can move forward and make a lasting positive impression on the community of Rome.
Owners: Saronna Gibson Adams and Curtis Adams
Location: 1437 N. Broad St., Rome, GA 30161
Hours: Monday – Saturday 9:30 a.m. – 7 p.m.