Playful Parties and Events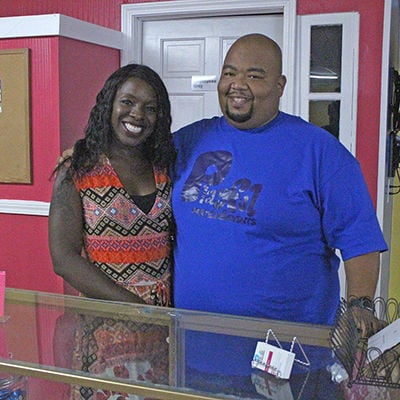 Khalilah Dulaney, co-owner and operator of Playful Parties and Events, answers the questions of this week's Small Business Snapshot.
What is the primary purpose of your business?
The primary purpose of Playful Parties and Events is to provide parents in Polk and surrounding counties the opportunity to have amazing birthday parties for their children without doing the work. We provide a party host, food, and clean up services.
What is your business background?
I am entering my tenth year of teaching, and my husband Demetrius, works in sales for AT&T.
Why did you start this particular business?
Demetrius found a great space and I saw an opportunity to do something I would love. Hosting birthday parties is an opportunity to create fun and unique activities that entertain children all while parents relax.
What makes your business unique?
Playful Parties and Events is unique because we offer all inclusive parties, play dates (where you bring your child in to play), as well as drop off days, (when you leave your child to play with us).
What do you enjoy most about your chosen profession?
What I enjoy most about my chosen profession is interacting and working with children.
What has been the biggest challenge to overcome as small business owners?
The biggest or most interesting challenge to overcome as small business owners has been working full time while renovating a building.
Is there anything else you'd like to share with our readers?
I would like to share an invitation to our grand opening on Oct. 1 from noon to 4 p.m., as well as invite readers to check out our website at www.playfulpartiesandevents.com
Owners: Khalilah and Demetrius Dulaney
Location: 512 E. Gibson St., Cedartown
Hours: Saturday and Sunday at noon to 7 p.m.