Highlighting Helping Hands: Disabled American Veterans Floyd County Chapter 95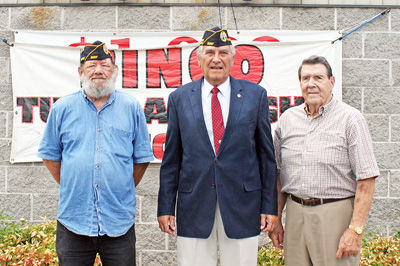 Arthur K. Cook. Sr., Commander at Disabled American Veterans, Floyd Chapter 95, is answering the questions for today's Highlighting Helping Hands:
What is the purpose of this organization?
The purpose of our organization is to assist veterans in various ways.
How is the organization funded?
Our organization is funded through contribution from the public.
How did you obtain this position, and why did you accept?
I was elected by the membership of the chapter. I was nominated and agreed to serve if elected because I want to see the chapter prosper to serve the needs of the veterans of Rome and Floyd County.
What do enjoy about your position?
I enjoy meeting new people/veterans and passing on information I receive to the veterans.
What is the biggest challenge for your group?
The biggest challenge for us is attempting to identify as many as
possible veterans within Rome/Floyd County and assist them in any way possible.
Do you accept volunteers?
Our organization is made up entirely volunteers.
What would you like to say to our readers?
Call me or come to the next meeting if you are a veteran and need assistance in any way.
Location: VFW Post 4911, 2632 Cedartown Highway.
Organizational age: 13 months
Meetings: Fourth Monday of the month at 6 p.m.