Grinderz Stump Grinding, LLC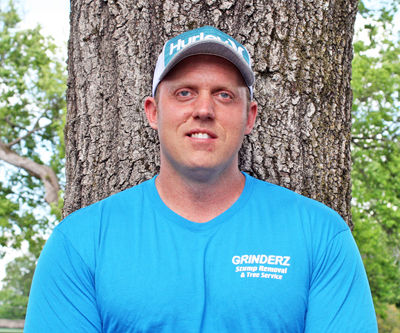 Keith Ozment, owner of Grinderz Stump Grinding, LLC, answers the questions for today's Small Business Snapshot.
What is the primary purpose of your business?
To provide professional stump grinding.
What is your business background?
Construction, management and sales.
Why did you start this particular business?
I wanted to start a stump grinding business that provided excellent customer service from start to finish.
What makes your business unique?
We operate up-to-date equipment that fits in tight spaces and fits through standard gates.
What do you enjoy most about your chosen profession?
Being my own boss, seeing the project before and after and offering great customer service.
What has been the biggest challenge to overcome as a small business owner?
Maintaining and upgrading equipment. There is always a new challenge and something to learn.
Is there anything else you'd like to share with our readers? Be sure to like our Face Book page and follow us on Instagram for photos, videos and giveaways.
Hours: 24 hours a day, including for emergency calls.