The restaurant will open this Thursday at 11 a.m.  Weekday hours will be from 11 a.m. to 8 p.m. and they plan to stay open until 10 p.m. on Friday and Saturday.
After nearly five years out of the business, La Guardia said she missed her friends and customers so much that when she was talking with longtime friend Larry Hight recently, they made the decision to join forces to open the new eatery in a location that Hight had previous experience with when he opened The Grill in the same location several years ago.
La Guardia, who has been involved with Ana's Deli, Ana's by the River, Rotolo's and Mad Barron in the past, got out of the restaurant business in 2014. She has known Hight for a long time; their kids were friends growing up.
"We first started talking about it about 15 years ago," La Guardia said. They started talking seriously about coming together in a new venture sometime last year. Since getting out of the business on a full time basis, La Guardia said she has been doing some catering on the side.
"When I cook, that's the way I experience love," La Guardia said. "The first ingredient in everything I cook is love. You can't fake that." She believes that she was the first cook to brings wraps to Rome. She said that pita bread frequently breaks and that she was just playing around with a tortilla in the kitchen one day and came up with the idea of using the tortilla as a wrap in lieu of traditional sandwich presentation.
After talking with Hight for a while, she decided that she was not happy doing anything else.
"I worked for somebody else and that was fine, but I felt like I was tired. I just wasn't happy," La Guardia said.
She said it was not unusual to be out shopping or doing something in the community and having former customers come up and strike up a conversation. La Guardia said she generally remembered what their favorite order was.
"To me, each customer is like they are the only one I have," La Guardia said. "That's just the way I do."
Hight, who said he opened The Grill in the same location on Redmond Circle in 2013, said he decided to get back in the business as an investment after selling several properties in West Rome over the course of the last two years.
"I got into it for the investment," Hight said. His son Nick Hight will actually be the licensee for the business and help La Guardia with operations. They chose the location because, according to Hight, downtown has plenty of places for people to come in and watch the big flat screen television sets, but the folks who live in the West Rome area did not have any place nearby.
The space in a small shopping center across Redmond Circle from the old General Electric plant became available again earlier this year after Level Up Arcade gave up the restaurant section of their space in the strip center.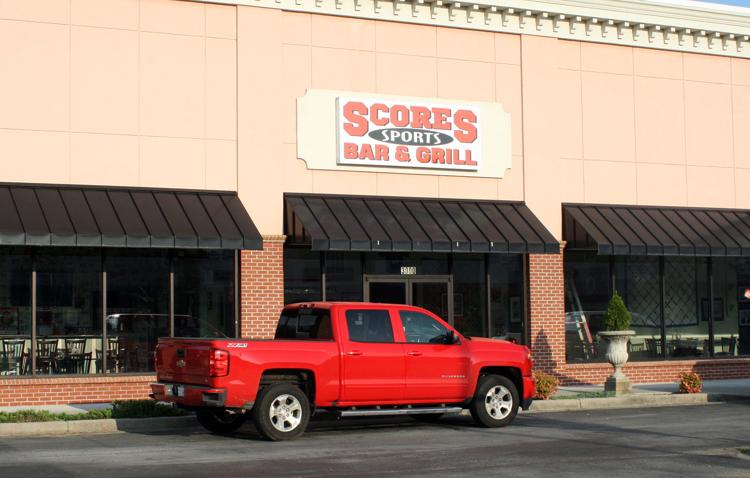 La Guardia's hands are all over the menu. Her popular Turkey Rotolo will be back, as will Ana's Rosto, her Cuban sandwich and Nono's Panini. Of course they couldn't operate a sports-themed restaurant without the usual wings, chicken tenders and burgers. Other signature dishes include her homemade spaghetti and lasagna. La Guardia said everything will be fresh cooked and not frozen.
"In my other buildings I didn't even own a freezer, I'm really picky," La Guardia said.
"People want something consistent and something that is different," La Guardia said. "I'm so grateful that people are going to spend their hard-earned money with me."
La Guardia also has a wide variety of specialty salads on the menu.
Hight said his application for a beer pouring permit will be heard by the Rome Alcohol Control Commission at their next meeting in September.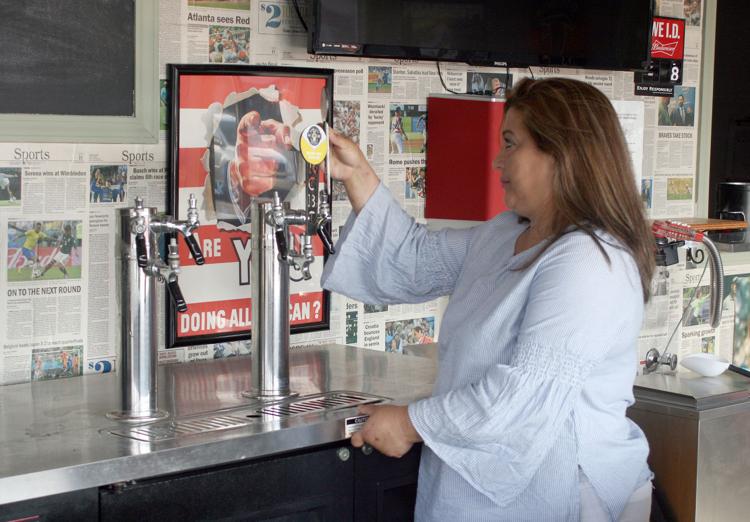 The restaurant will feature three large television screens, two in the bar area and one in the large dining room. Capacity is listed at 95 customers.
The restaurant will employ about six staff in addition to La Guardia. She is in the process of finalizing those hires before the restaurant opens Thursday.