SC expects no delay between study and harbor work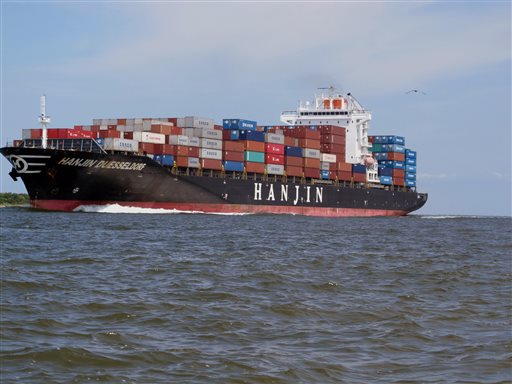 COLUMBIA, S.C. (AP) — South Carolina ports officials expect a seamless transition from federal studies of deepening the Charleston Harbor shipping channel to dredging on the project which could begin next year.
The president's new budget includes almost $700,000 for studies of the project. A final report is expected next year on how deep to dredge the channel. Maritime interests want it deepened to at least 50 feet to handle new, larger container ships.
South Carolina officials say they're confident a federal Water Resources law will be passed by next year allowing Charleston to use state money already set aside for the deepening project.
In nearby Savannah, Ga., there was no construction money in the president's budget for a $650 million channel deepening there. That prompted the state's congressional delegation protest to the president.
Copyright 2014 The Associated Press. All rights reserved. This material may not be published, broadcast, rewritten or redistributed.